There is no doubt, a recent growth of Youtube as a full-time career choice for India's youth. Which is great! If you're a budding Youtuber, you know the struggles of generating interesting content at the same time, choosing a place for filming good videos. Sure, some can be shot at home, but there's always something cool about going the extra mile and shooting outside the conventional confines of your home.
Your subscribers dig it, and you get more and more views and likes!
Hence, we have a curated list of great locations in and around Delhi that are perfect for filming your next Youtube video!
5 Great Filming Locations In Delhi – What To Expect?
Delhizens already know how rich Delhi is when it comes to beautiful gardens, scenic heritage spaces, interesting market spaces, calming river banks and suburban nooks and corners. It indeed has it all.
Champa Gali
Hidden suburban gem.
This quaint little gali is dotted with gorgeous, colourful cafes and quirky stores.
Looks exceptional at night when fairy lights, light up the whole space.
Perfect location for filming fashion & lifestyle videos and vlogs.
The cafes can make for great spots for filming skit videos.
Google Maps | Click Here
Lodhi Gardens
An oasis in an otherwise crowded city of Delhi.
Favoured getaway for relaxing amidst the beautiful greens.
The green fields are dotted with 3 picturesque tombs of the 15th century.
Perfect for filming lifestyle & photography videos.
The gardens are ideal for filming health videos as well as pre-wedding videos.
Google Maps | Click Here
The rooftop of Old Delhi's Spice Market
A scenic spot in Gadodia market in Khari Baoli, which that offers a view of the whole spice market below.
Great location to film sunset & sunrise shots in the rustic Old Delhi.
Perfect for an off-beat fashion & photography videos, and killer drone shots!
Google Maps | Click Here
Lodhi Colony Art District
Popular for its remarkable wall artworks.
An endless array of vibrant walls that make for the perfect backdrops.
Great for shooting fashion videos & vlogs as well as dance videos.
Google Maps | Click Here
Hauz Khas Village & Lake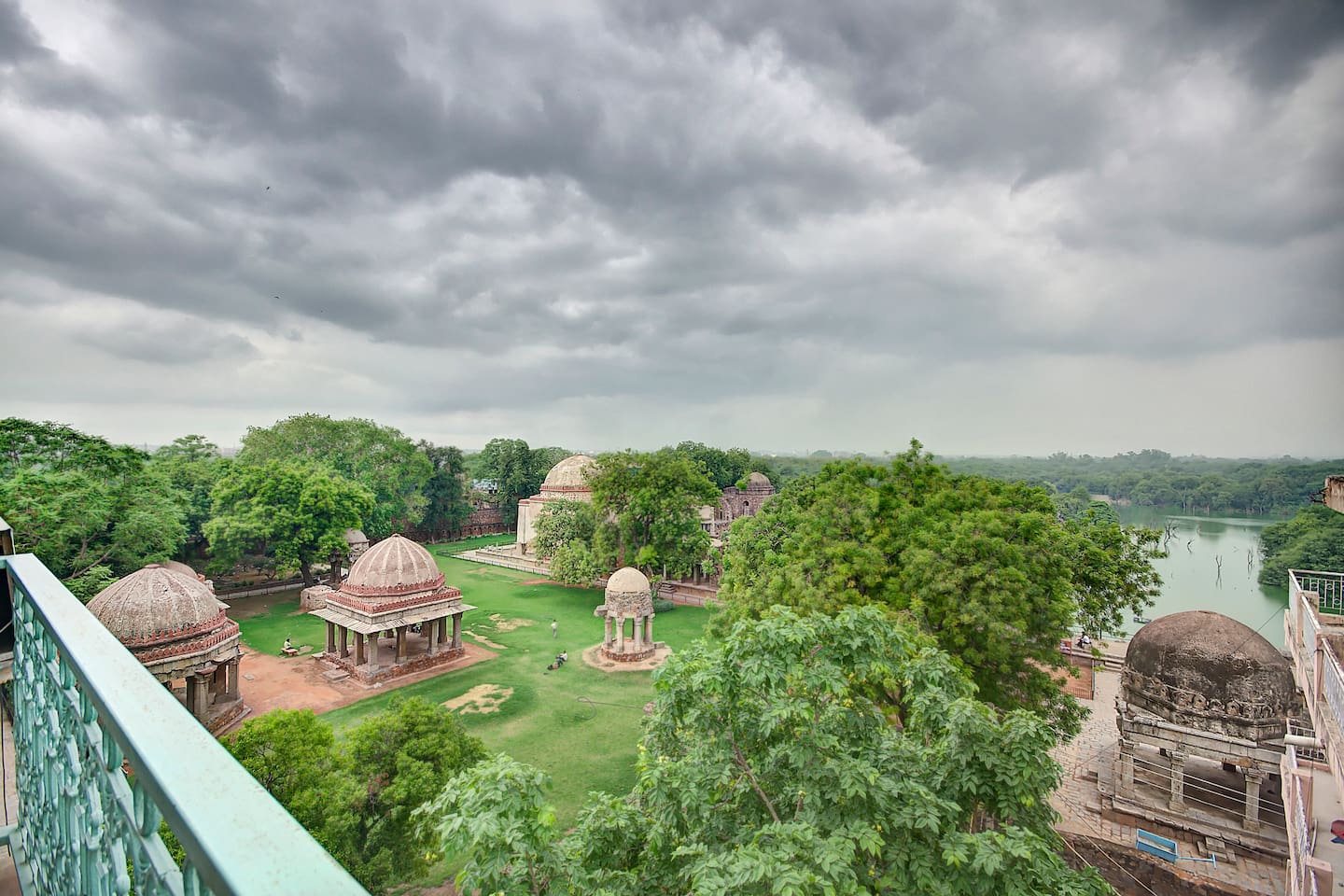 HKV has almost all kinds of filming locations. Be it the Fort, the market, or the Lake.
Hauz Khas Fort can be perfect for filming pre-wedding and fashion videos.
The spiralling market lanes can come handy for skit videos and fashion shots.
The long path which surrounds the lake can be great for filming health as well as lifestyle vlogs.
Google Maps | Click Here
These are not all for which Delhi makes for the perfect filming and shooting location. There are spaces such as Connaught Place, India Gate grounds, Mehrauli Park, Qutub Minar, Yamuna Ghat as well as markets such as Chawri Bazaar, Khan Market and Shahpur Jat that also come to the mind.
Bottom Line
Choose what works for you and the content you want to film for, Delhi won't disappoint!
So, do these places fit the bill for your upcoming youtube videos?
If so, what are you waiting for? Go ahead and start filming soon!