Know it all in 30 seconds
Mughlai Cuisine has rich flavours and distinct aroma of spices and taste of ground. And if you are in a mood of try Mughlai Cuisine then here's the list of restaurants that are serving the best mughlai cuisine in Delhi NCR.
1. Lazeez Affaire
One of the best restaurants serving amazing food in Delhi. You can experience the warmth of Indian hospitality and modern world-class comfort.
Where | Multiple outlets
Cost for two | 1200/-
2. Embassy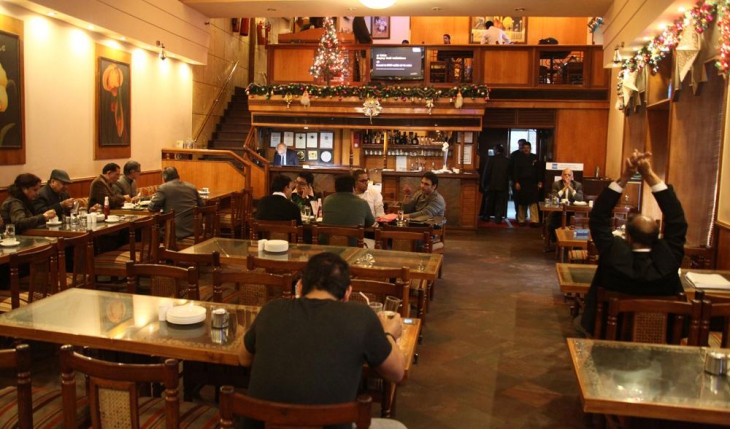 This phrase that can be associated with this place is "old is gold". It gives such nostalgic feelings with its presence. It has its own charm and serves delicious food.
Where | Connaught Place
Cost for two | 2000/-
3. Indian Grill Room
This fine dining restaurant with beautiful vibe and terrace and sizzling open kitchen. They have their own many ways of serving dishes.
Where | Golf Course Road, Gurugram
Cost for two | 1800/-
4. Pindi Restaurant
They have a chain of restaurants in Delhi and serves a great variety of North Indian and Mughlai Cuisine. You should definitely give it a try!
Where | Pandara Road, Multiple Outlets
Cost for two | 1350/-
5. Mughal Mahal
Mughal Mahal is a great family restaurant. They have drool-worthy food options varying from North Indian to Mughlai!
Where | Rajendra Place
Cost for two | 850/-
6. Kainoosh
Kainoosh is the best mughali restaurant in Delhi with fine dining and located in Promenade Mall. The ambience gives amazing vibe to the people!
Where | DLF Promenade, Vasant Kunj
Cost for two | 2,200/-
7. Wakhra Swaad
If you don't want a lot of people and sit comfortably then Wakhra Swaad is the place for you. You can eat your heart out and a very pocket friendly meal!
Where | Noida
Cost for two | 850/-
8. Al Jawahar
This restaurant is situated in the heart of Delhi. It is considered one of the best Mughlai restaurants in Delhi and there are so many dishes on which you can relish upon!
Where | Old Delhi
Cost for two | 500/-
9. Bukhara
Whether you like vegetarian or non-vegetarian food, this place will not disappoint you!
Where | ITC Maurya
Cost for two | 6,500/-
10. Varq
This place is a rich paradise with indian recipes and modernity plated together. They have their mix of classic dishes which you should check out!
Where | Taj Hotel
Cost for two | 4,500/-
Bottom line
Here's the best of Mughlai Cuisine for you!
Cover | Image
Cover | Image