Know It All In 30 Seconds
Need a little sweetness in your romantic life? Then head over to these ice cream parlours in the city to have the best time with your partner and a good ice cream experience.
1. Movenpick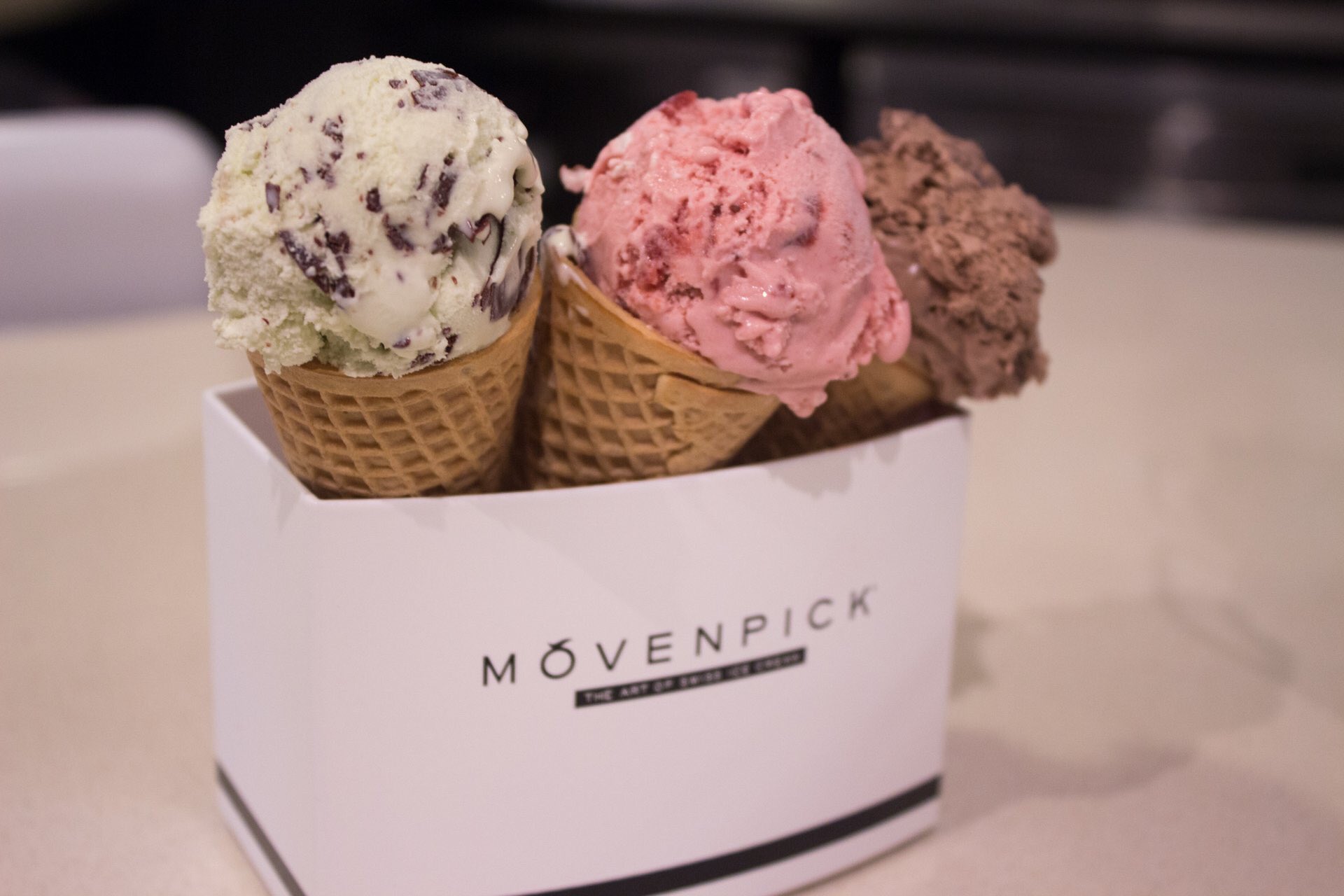 This place serves 18 kinds of exotic flavour of ice cream and serves them in a waffle cone. You must try chocolate ice creams and Raspberry ice cream.
Where | Select City Walk, Saket
Price For Two | Rs. 700 (approx.)
2. Jaatre
Their own quirky way of serving ice cream in coconut shell makes them look different among many. Best serve is Guava Ice cream and Chocolate Ice cream.
Where | Near Escort Hospital, Sukhdeva Vihar, Jasola
Price For Two | Rs. 200 (approx.)
3. Goosebumps
They serve almost every kind of flavour which you want, from chocolate to the fresh fruit ice cream. Do check out their Willy Wonka ice cream for a different taste.
Where | Karkardooma
Price For Two | Rs. 400 (approx.)
4. Jelato Vinto
Gelato literally means frozen dessert. This place serves most of the classic flavour ice creams and also some of the finest flavour of Italy such as Alphonso Mango and Fig and Honey.
Where | Nehru Place
Price For Two | Rs. 300 (approx.)
5. Whipped
This place, despite normal ice creams, also serves a total of 10 flavour of alcohol ice cream which is the main point of attraction of them.
Where | Defence Colony
Price For Two | Rs. 550 (approx.)
6. CremeBorne
This place got popular for its black ice cream served in black ice cream cone. So if you wana taste the charcoal ice cream then this place is for you.
Where | Municipal market, Connaught Place
Price For Two | Rs. 500 (approx.)
Bottom Line
One place for one evening, plan sorted!!
Cover Image Courtesy | Source