Know It All In 30 Seconds
What can be a good season to go for a picnic or outing with your friends and family than winters? Soft sunlight, chilled winds, and some good place to enjoy your time with your gang is what you all need for a good time, and for that, these 10 places will help you plan the day!
1. Nehru Park
This is a big place with lush greens covering a big ground, decent enough for a good time with your family and friends in winters to have some warm heat!
Where | Chanakyapuri
2. Sunder Nursery
One of the beautiful and biggest parks of which every Delhiite is proud. The place is now revamped with the Mughal ruins and many water channels to look good and feel good. You need to pay a nominal fee of Rs. 35 to enter this park!
Where | Nizammudin
3. Lodhi Garden
This is one of the beautiful place having standing ruins from the Mughal era and well maintained parks by MCD, having entry free of cost, this can be your destination for a fam jam!
Where | Lodhi Colony
4. Sanjay Lake
Another big place having lush green spread on the ground, having an artificial lake, made in the eastern Delhi where you can munch over your food while getting warm sunlight.
Where | Trilokpuri
5. Qudsia Bagh
This park is made around a royal masjid and now is a very well maintained park where you can come and spend your time under warm sun, neglecting the shor sharaba of the city behind!
Where | Kashmiri Gate
6. India Gate
The picnic capital of the city. No matter if you're coming with your friends or family, this place doesn't let you down. We need not tell you more about this place as you know about the beauty of this place!
Where | Central Delhi
7. Garden Of Five Senses
This is a sure stunning looking place having interesting sculptures, artistic attention, and a variety of flowers. This place also has a food court where you can grab some munchies along the walk! The entry fee is kept Rs. 35 per head.
Where | Sainik Farms
8. Okhla Bird Sanctuary
Come here with some blankets and your picnic basket filled with some sandwiches and fruits and enjoy the beautiful scenic view of this place having some migrant birds coming every year in winters.
Where | Okhla
9. Buddha Jayanti Park
Another good place to bring your family, friends, or even your loved one to spend some great time walking around the park and enjoying the view of beautiful flowers and the environment.
Where | Vandemataram Marg
10. Deer Park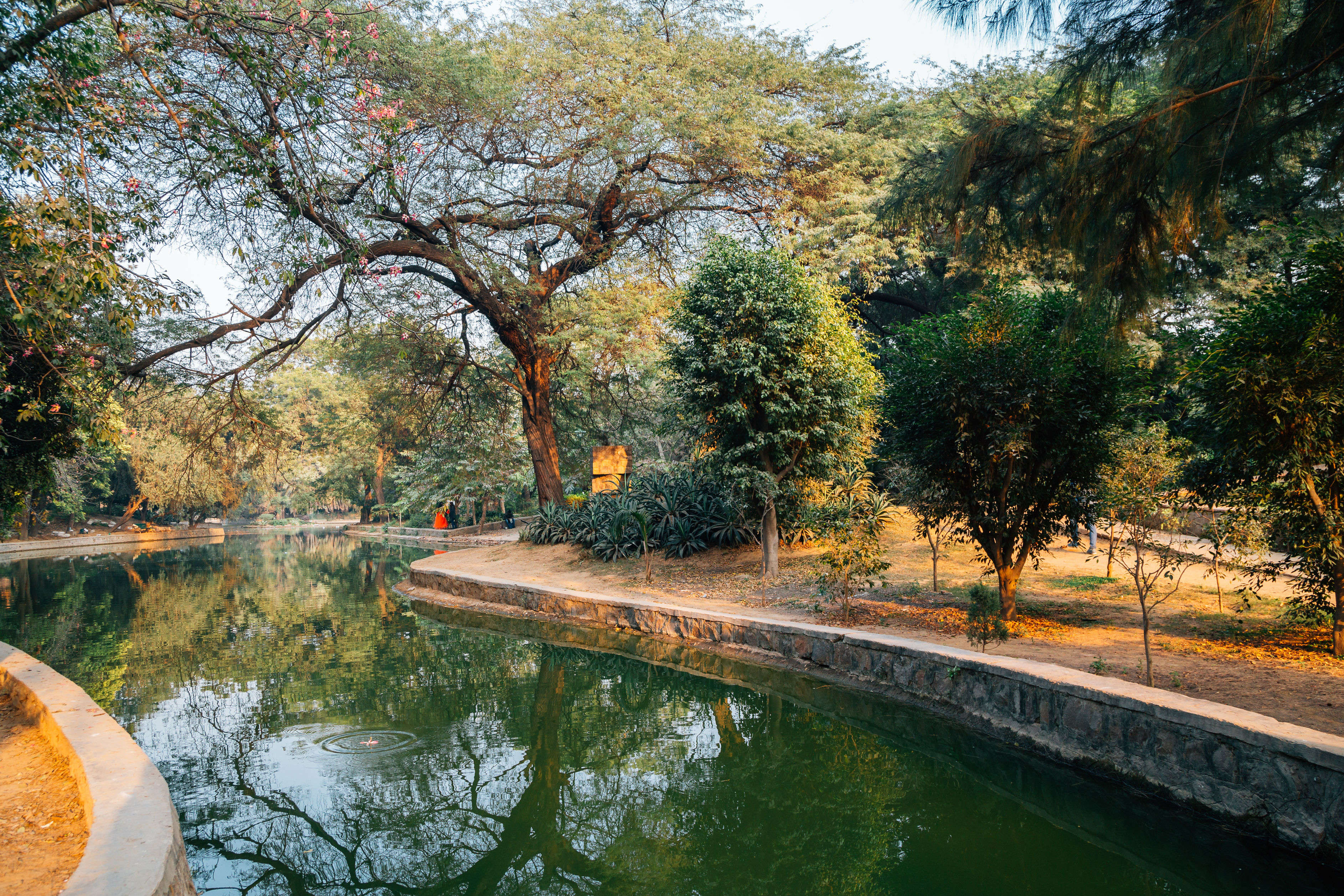 Last but not the least, a place where children can enjoy, having the scenic view of both ruins, a lake and a beautiful garden to spend some great time of winter afternoon.
Where | Hauz Khas
Bottom Line
Which is your favourite picnic spot among these 10?
Cover Image Courtesy | Source