Delhi, along with being the national capital, is also the national food capital. It is home to practically every single cuisine from all over the country. That's a fact. And we don't need to tell you that Delhiites are BIG time foodies. We might feel like Pav Bhaajis today, and Momos the next day. Our appetites' are versatile like that, and of course, HUGE. And The Melting Pot Tiffins totally gets that! How? Read on!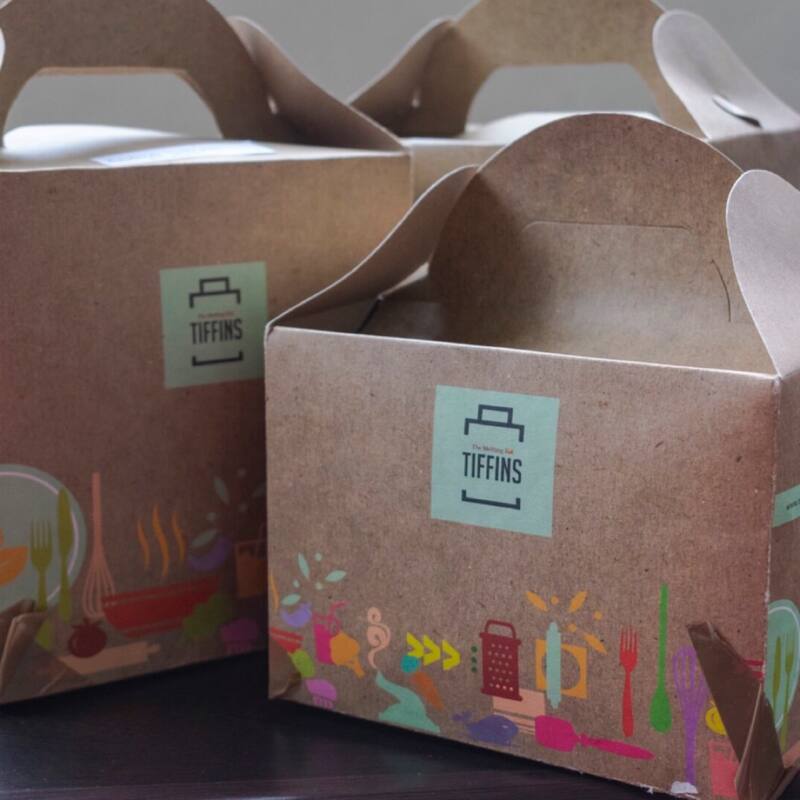 The Melting Pot Tiffins: What We Love
A new delivery joint in Chhatarpur that serves you diversity right on your table! Their menu is enriched with cuisines from all over the country, where you get region based meals. You can choose any one cuisine you like, veg or non-veg, and get an entire meal all wrapped up in one whole package. A wholesome meal box curated for literally, ALL types of hunger pangs!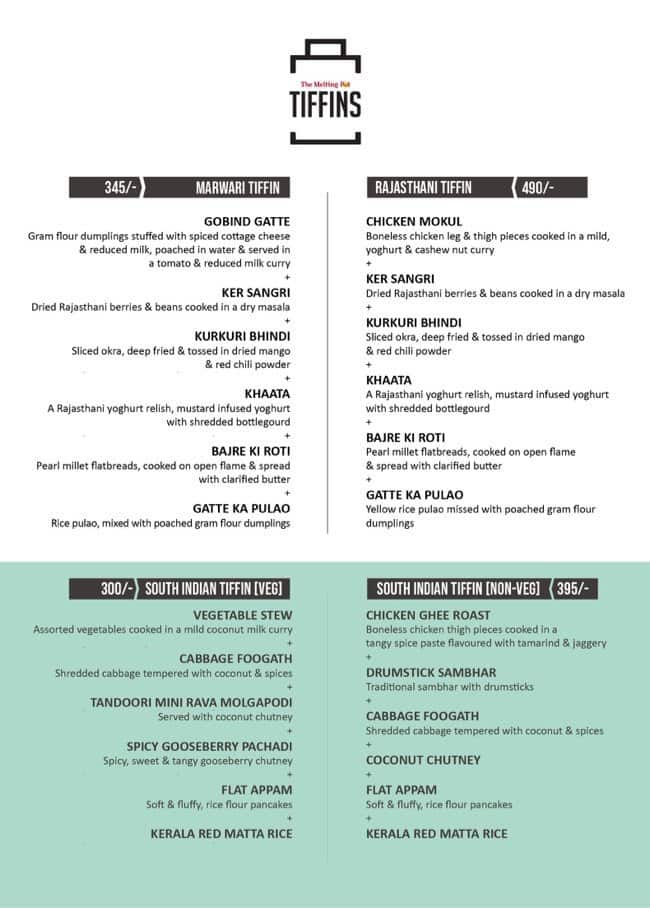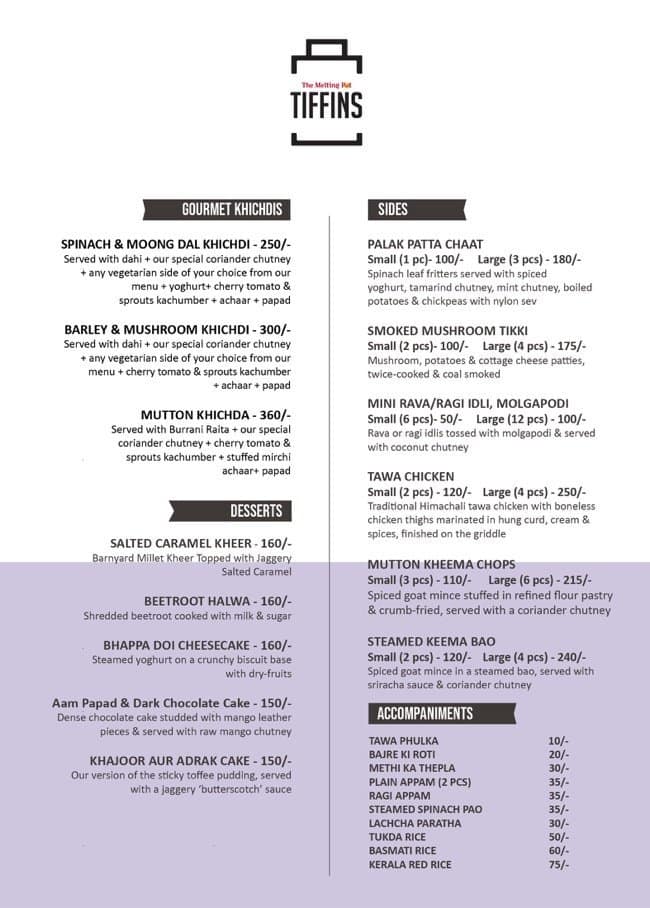 What We Like?
Gourmet Khichdis
Dilli Ka Non-Vegetarian Tiffin
Goan Chicken Tiffin
Rajasthani Tiffin
South Indian Tiffin
Mutton Keema Chops
Palak Patta Chaat
Salted Caramel Kheer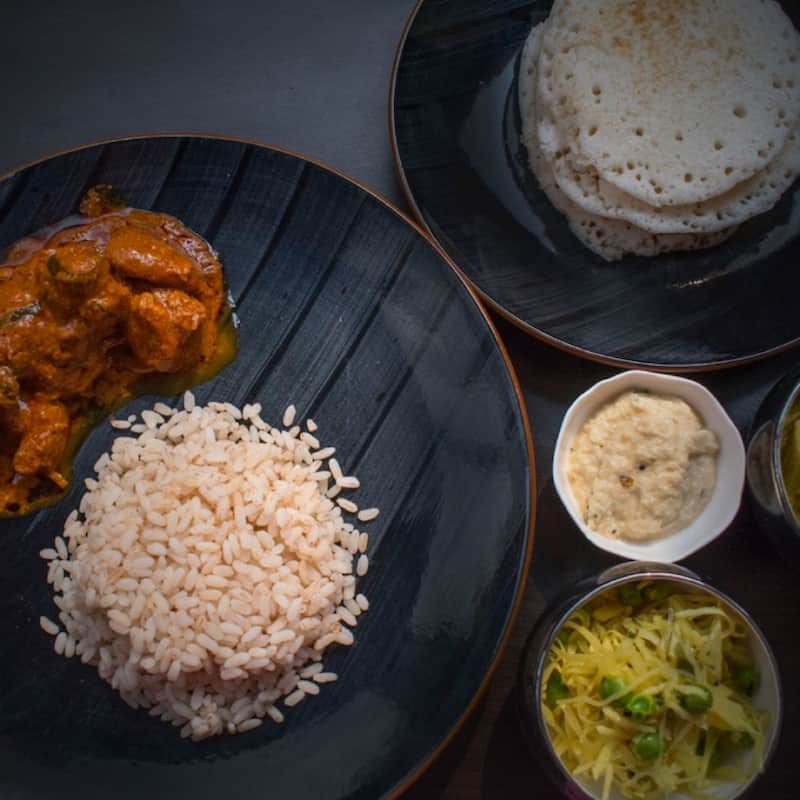 And guys, this list could probably just go on and on. You can choose to visit any state and delve into its delicacies right from your home! Simply put, its a vacation for your taste buds! That too, at pocket-friendly rates! WE KNOW, right?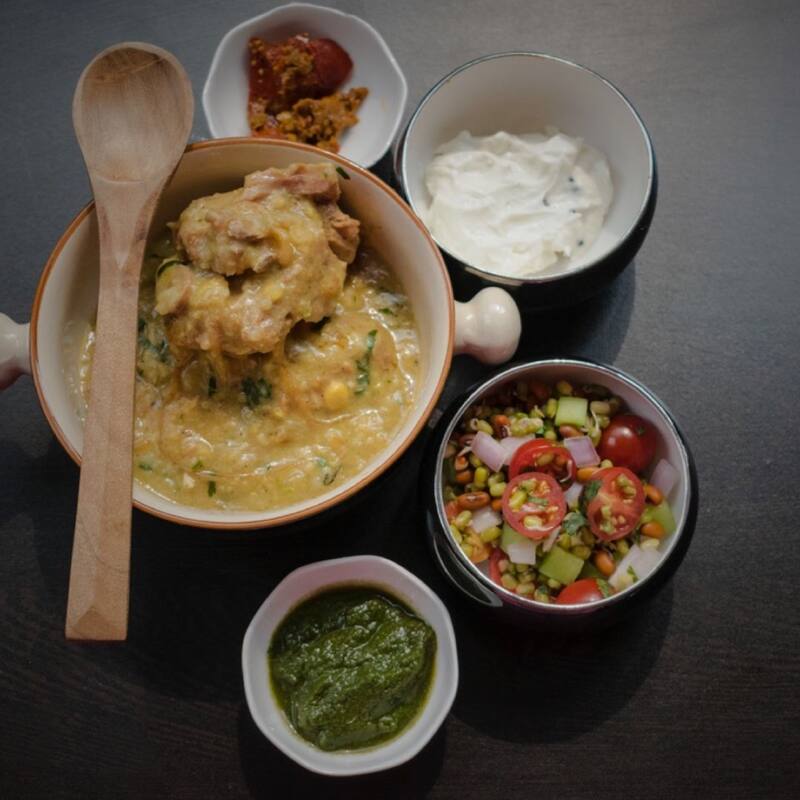 What's more? Well, you can even make your OWN tiffin! Treat yourself to a unique ala-carte meal and BURRRPP away!
Bottom Line
Regional wholesomeness all served in one meal box perfect for BIG time foodies with even BIGGER appetites!
Curious much? Read (and order) more about The Melting Pot Tiffins here!
Price For Two | INR 500
Website | The Melting Pot Tiffins