Where | Shop 12881, K Block, Connaught Circle, Connaught Place
Price For Two | INR 250
Facebook Page | https://www.facebook.com/wowfullcp/
Still in bed? Start jumping people because our favourite market, CP, has a new waffle joint! Served with tons of maple syrup, fruity goodness, chocolate slathered scoops of ice cream and what not. So, whether you have a sweet tooth that needs refreshment or you wake up with an undying need to feed the hungerlust, these waffles will drive you mad!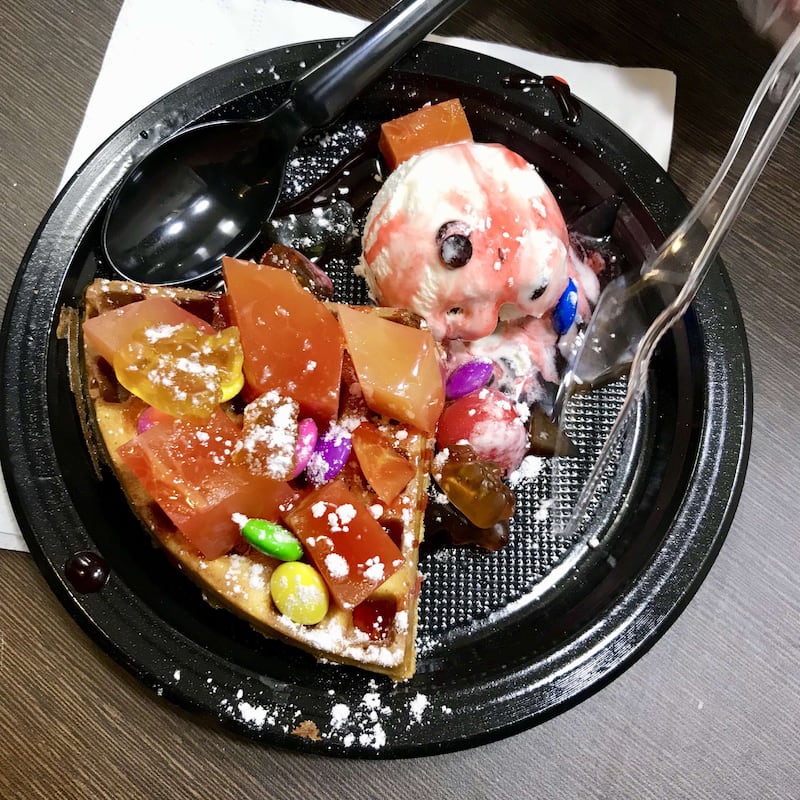 Photo Courtesy | Ashish Sachdeva
Offering 11 ravishing flavours of waffles, Wowfull is a small shack cum cafe in the middle of two blocks in CP! Affordable af and dunked in stars & gummy bears, their waffles are an absolute flavour bomb. And if it's not candies that you like, you must try their Nutty Nutella Brownie, La Choco, Apple Cinnamon, Blueberry Caramel & Reo Star!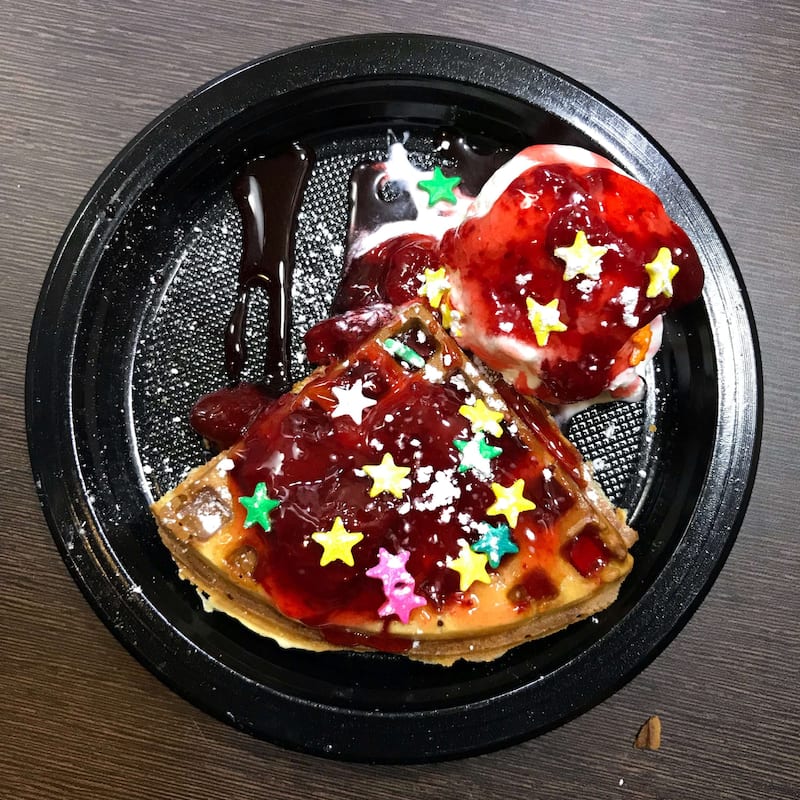 Photo Courtesy | Ashish Sachdeva
Nestled in K block, Wowfull is an absolute waffle pleasure that will never disappoint you. So, before heading out to shop or eat somewhere else, do check out the Wowfull!