Know It All In 30 Seconds
If you're bored of the typical 'Delhi' surroundings and need a breath of fresh air, you cannot deny that Majnu Ka Tilla can be the go-to! For all these reasons and so many more, we love the spot for its vibe and stories! Here are more reasons why you'll love it there!
1. Laphing
This is where you'll get the tastiest laphing with all its authenticity and flavors! If you're strolling around here, grab a bowl and enjoy the street laphing for all the good reasons!
2. AMA Cafe
Our go-to breakfast spot and dessert place cannot not be on the list! Try the drool-worthy desserts, work or hang out with friends, it is the perfect spot to do all of it!
3. Tibetan & Korean Cuisines
Majnu Ka Tilla has some of the good places for affordable Tibetan & Korean cuisines! So, you gotta visit these cafes and explore some different flavors and food, all at one place!
4. AKAMA
This is where you'll find those Tibetan meditating flags and bowls! You can also find silver jewelry and a cute collection of bags and keychains, that you can keep or gift someone!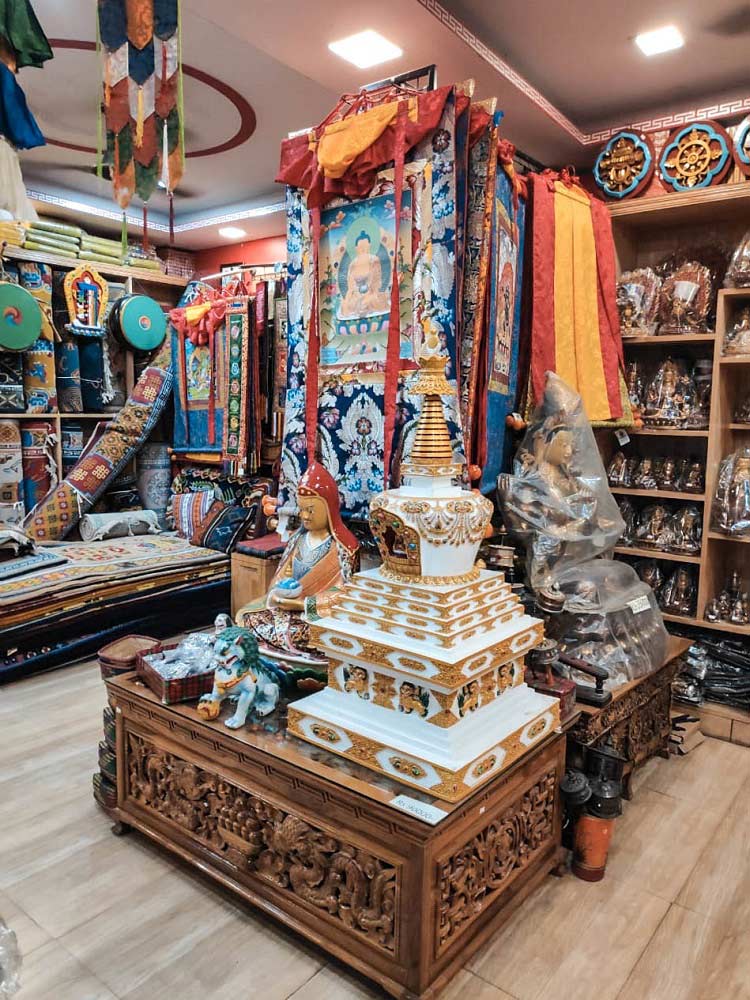 5. KOJA
If you're looking for cutesy home essentials then this is the spot! This perf store has everything from slippers, flip flops, mugs, bottles to beauty products and stationery!
Bottom Line
Majnu Ka Tilla has the vibe and stuff that you shouldn't miss out on!
Cover Image| Source