Where | Shimla Bypass Road, Shimla, Himachal Pradesh
Price Per Night | INR 6471/night
For Bookings | Click Here
With Delhi choking in the air polluted atmosphere, we're giving you a getaway choice you will not forget! Built on a hilltop with a killer view – 'The Loft In The Hills' is a beautifully designed, warm homestay. In fact, it may just be better than a 5-star hotel and why not? The cover image of this post slayed it.
Now, close your eyes, go to the balcony and check out this view.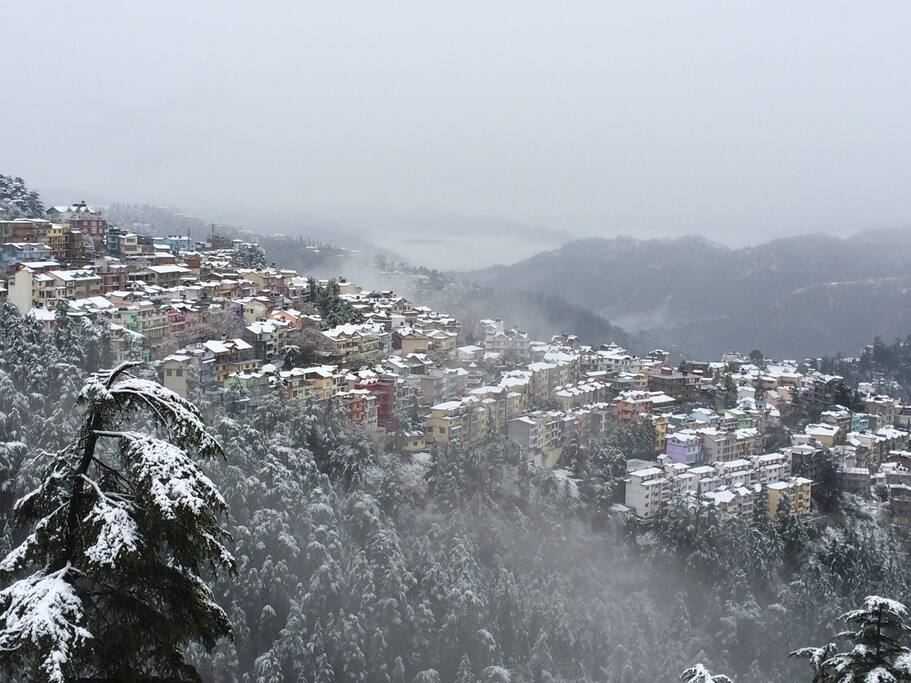 Being an ardent fan of GoT, we couldn't resist but compare this view with Winterfell. Sure, it may not have that majestic view of the dilapidated castle. But for this view – we would probably keep coming back to Shimla time and again! The Loft In The Hills offers 2 bedrooms and 3 beds – enough for 5 people to comfortably spend a week or so. In fact, we would probably just head down to cuddle up in their soft beds and drink tea as the cold wind howls outside.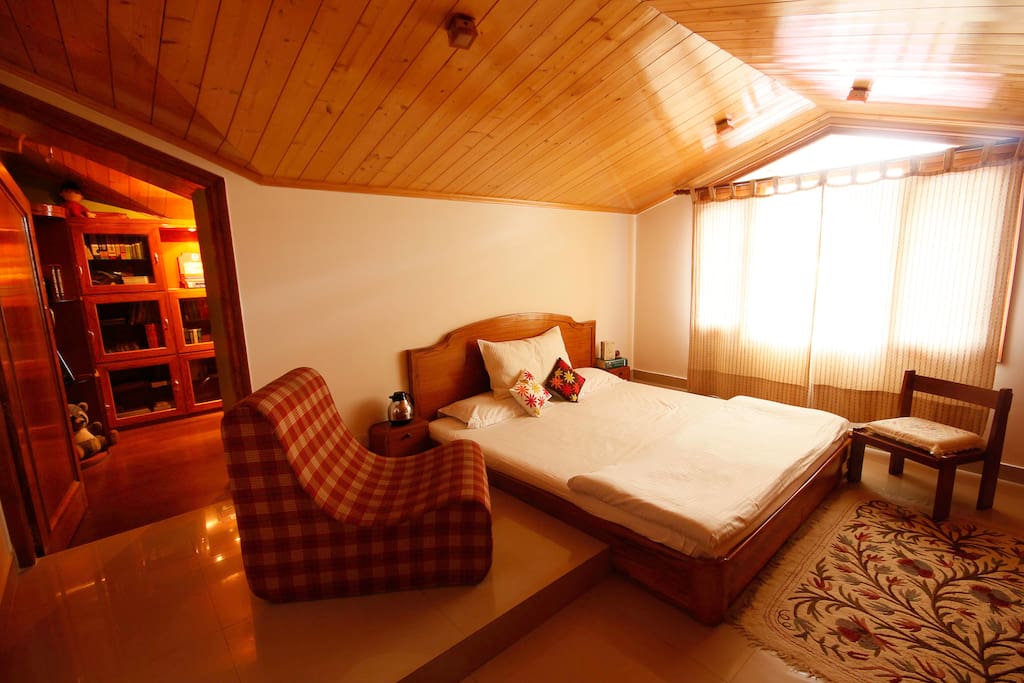 The owner of the condominium, Vinamra is a brilliant host who goes out of his way to make you feel at home. In fact, many of his customers swear that his mother cooks the best Himachali meals ever! So, if you're a foodie like us, this place better be your go-to destination for a quick getaway! Because a piping hot meal with a family room and a table with chess board – seems like the perfect fam getaway you can come up with.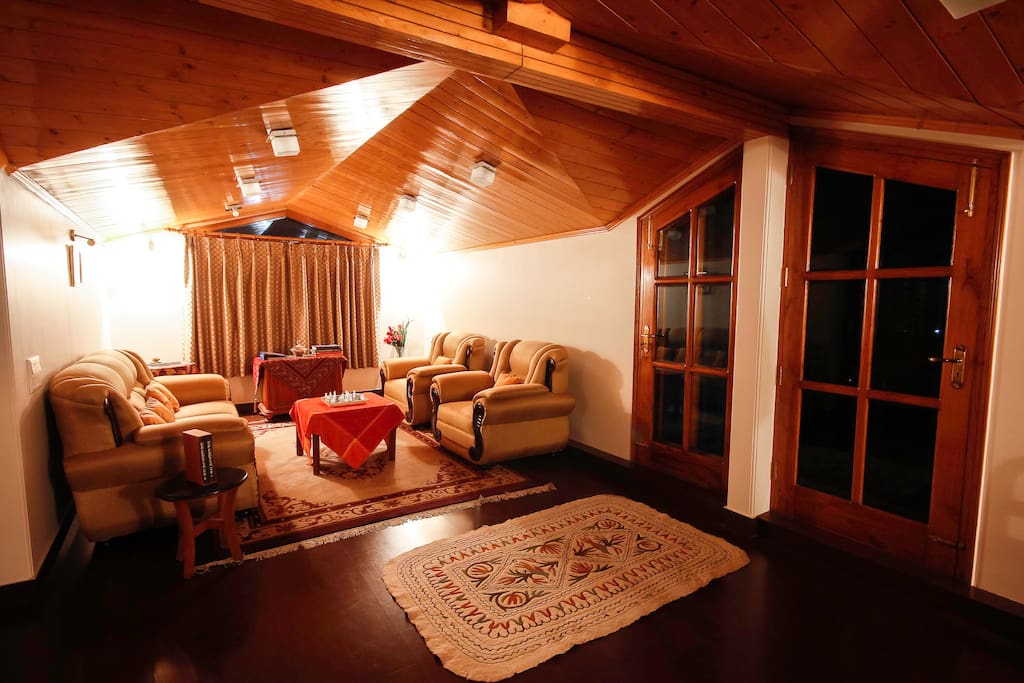 The family room gives a small yet, beautiful view of the valley down below from the window. And if you feel cold, just head down to the bar in one corner and help yourself to a glass or two of the choicest spirits you will find here.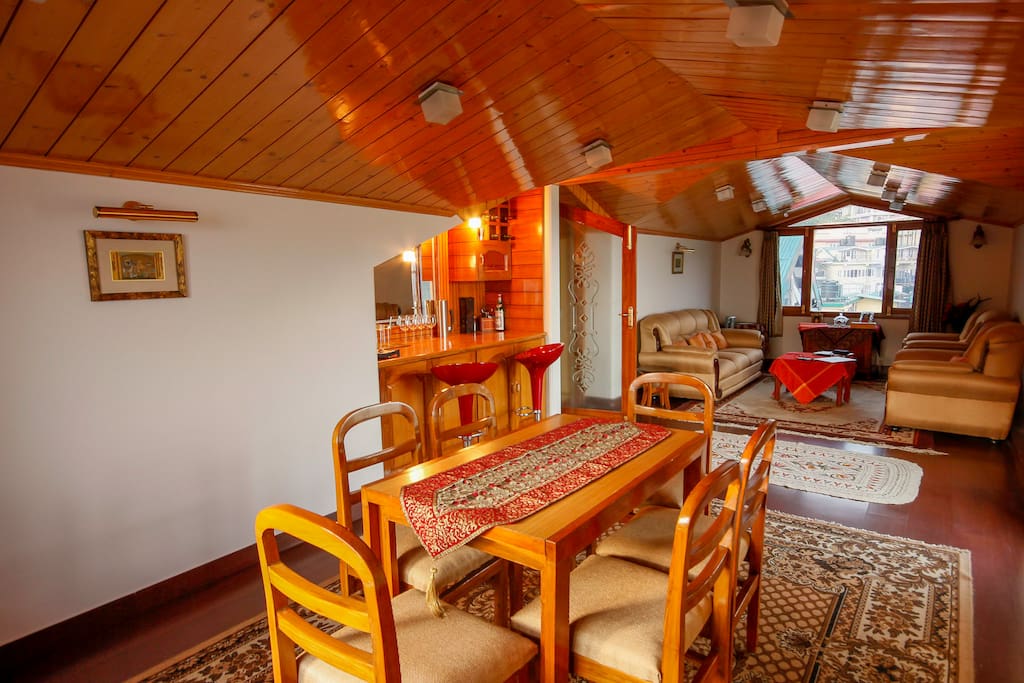 The humble quarters of The Loft In The Hills offers some basic amenities for travel freaks. Like, 270-degree panoramic views of the Shivalik range. A large Entertainment Lounge, Library for the Bibliophiles, Yoga & Meditation room for relaxation and 4G Wifi.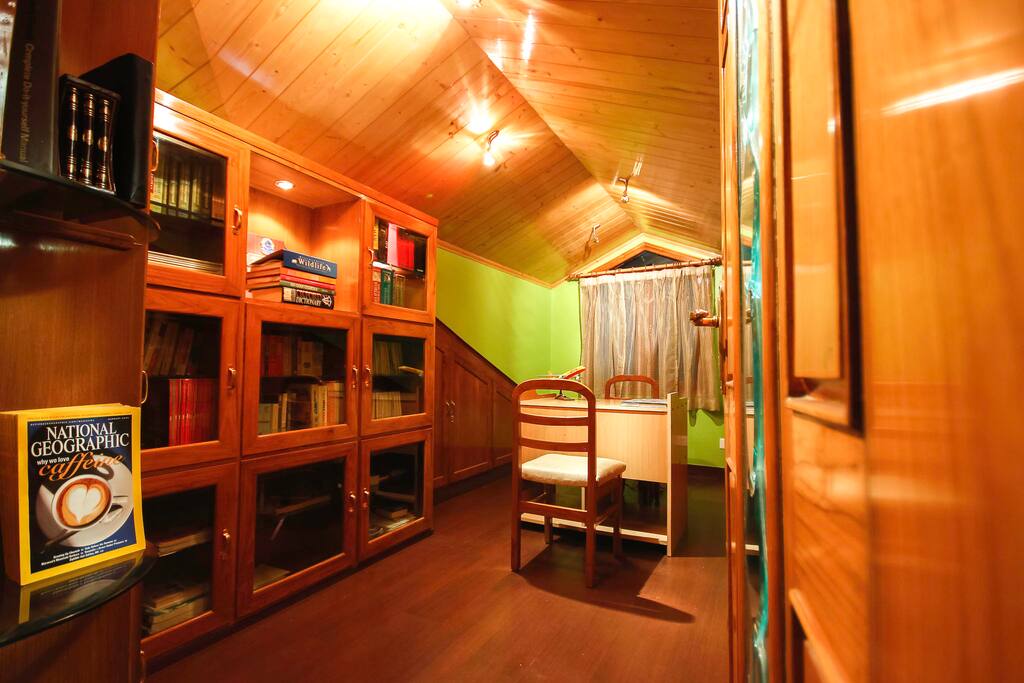 And if that doesn't impress you, maybe this will! The condo is on the highway that leads to the old Indo-Tibetan Silk Route. It combines the best of what the hills offer with the comfort and convenience of the city.
In his own words, the condo is a happy go merry setup to put a million dollar smile on that face.
Images' Courtesy | Airbnb