Know It All In 30 Seconds
You can find many sweet shops near your place that would be offering jalebi. But if you are in search of the best crispy, sweet and warm jalebi in town and you need to check out this space below!
1. Old Famous Jalebi Wala
Want the best jalebi? Well, this place undoubtedly serves the best jalebi in the whole Delhi. This place situated in Old Delhi serves delicious samosa and crispy juicy jalebi made from desi ghee.
Where | Chandni Chowk
Price For Two | Rs. 250 (approx.)
2. Sultan Ji Sweets And Snacks
Obsessed over black colour? Keep you obsession up as this place serves a unique black coloured jalebi in town! These people make their jalebi from mewa and it would be difficult for you to have even 100g. of jalebi!
Where | Chandni Chowk
Price For Two | Rs. 60 (approx.)
3. Special Jalebi Wala
Another gem in Chandni Chowk which serves extremely huge size of jalebi called as 'Jaleba'. Eating jalebi made in Shuddh Desi Ghee here with a big spoon of rabri over it will make you indulge in its unforgettable taste!
Where | Chandni Chowk
Price For Two | Rs. 100 (approx.)
4. Bangla Sweet House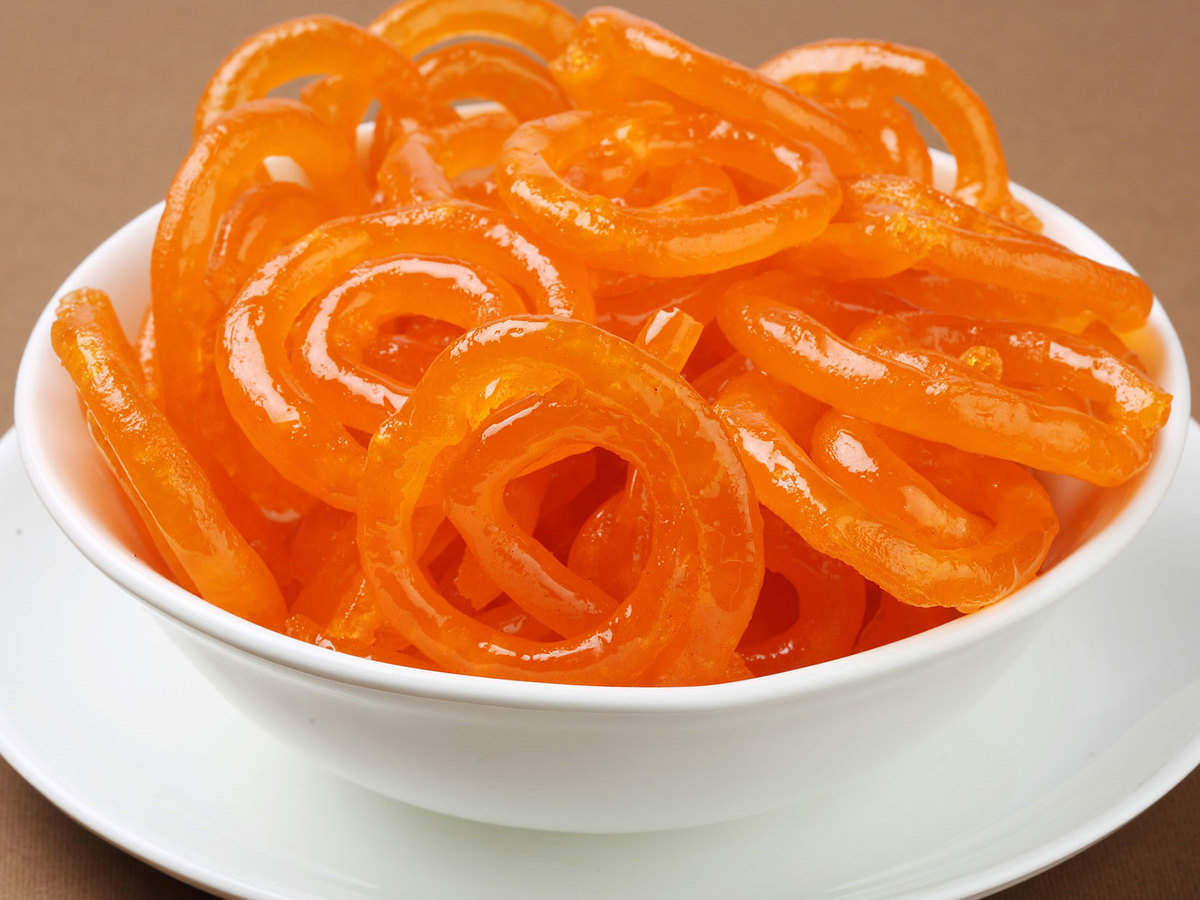 This place in Delhi serves hot crispy jalebi made in desi ghee right in front of the customers and are served fresh! Their crispiness and juiciness depict the freshness of the jalebi made there!
Where | Gole Market, Connaught Place
Price For Two | Rs. 200 (approx.)
5. Gujarat Bhawan
Guess what will be the best treat for your Gujarati friend than a plate of jalebi fafda! Gujarat Bhawan in Delhi becomes the best place that serves their amazing plate of crispy jalebi and fafda which just tastes heavenly!
Where | Chanakyapuri
Price For Two | Rs. 200 (approx.)
Bottom Line
Go and try all sorts of scrumptious jalebi in Delhi you can!
Cover Image Courtesy | Source