Know It All In 30 Seconds
If you're a Bihari or you have a Bihari friend in your gang, then you must have heard about this extremely famous dish Litti Chokha which is a golf-sized ball, which has a stuffing of spicy mixture of 'chana flour' and having different other spices and is covered by flour, served with mashed potato and brinjal. And if you want to have some, check these places out which deliver the best taste of all!
1. Mr. Littiwala
Many litti lovers come to this place to enjoy the authentic taste of litti chokha! These people serve the scrumptious litti with what people call as 'bharta', made over coal and garnished with desi ghee!
Where | Pandav Nagar
Price For Two | Rs. 120 (approx.)
2. Potbelly Rooftop Cafe
These hot balls are here served with some lip-smacking dips which just level up the taste of the littis. We're sure if you'll try these from here, you'll surely come over again at this place!
Where | Shahpur Jat
Price For Two | Rs. 500 (approx.)
3. The Litti Cafe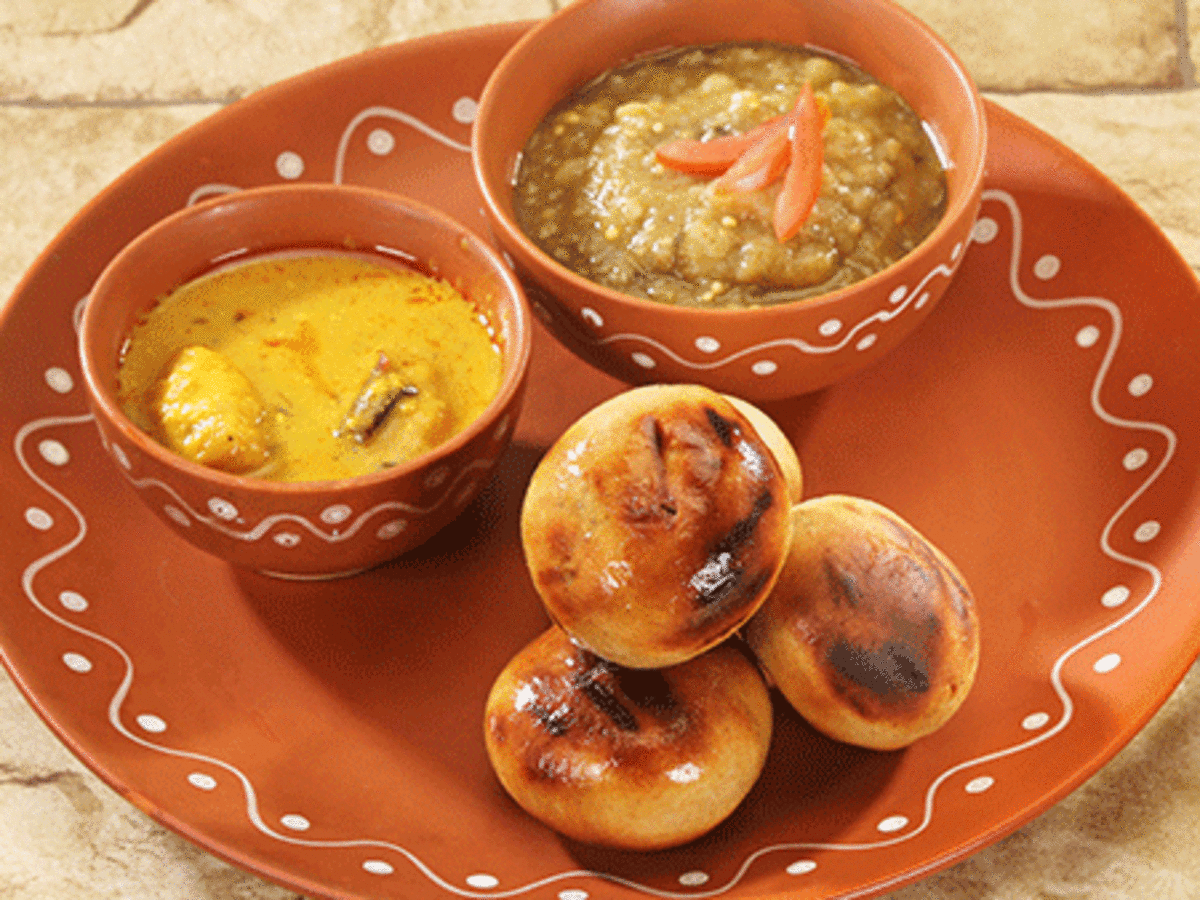 As the name speaks, this small cafe serves you some hot plate of litti chokha that tastes like heaven. Also, you get the same dips and sides to have with those balls. A plate shall be enough to make your tummy half full or maybe more than that cuz boy, these are some really heavy meals!
Where | Sarup Nagar
Price For Two | Rs. 250 (approx.)
4. Gaon
Finding a traditional place serving traditional food, just like it is made in villages without any filters, head over to this place called Gaon in saket. This place serves the authentic taste of litti chokha, sarso da saag and makke ki roti, and other different traditional food which will surely please you.
Where | Saket
Price For Two | Rs. 350 (approx.)
5. Cafe Wanderlust
What can be more satisfying than getting the 'ghar ka khana' among all those fancies you get in a cafe? Yes, cafe wanderlust serves the traditional litti chokha among all other quirky dishes which you can try if you crave such a homely dish.
Where | DLF Galleria
Price For Two | Rs. 350
Bottom Line
Enjoy the taste of Bihar from these places in NCR!
Cover Image Courtesy | Source