What's better than catching an early breakfast date with bae to start the weekend! Try this Himalayan platter for a change. The coffee shop (TCS) tucked away in the PVR Anupam complex is your best friend.
What To Expect At TCS?
The Coffee Shop is one of the best coffee joints in Delhi and it's surprising how many people often miss the crazy amazing Himalayan breakfast platter. We often end up ordering the English or the American breakfast loaded with syrups and pancakes, but are never brave enough to try something that is so close to home! TCS is serving this Himalayan platter as a part of their breakfast menu and we are drooling with just the thought of soft fluffy Himalayan bread with butter.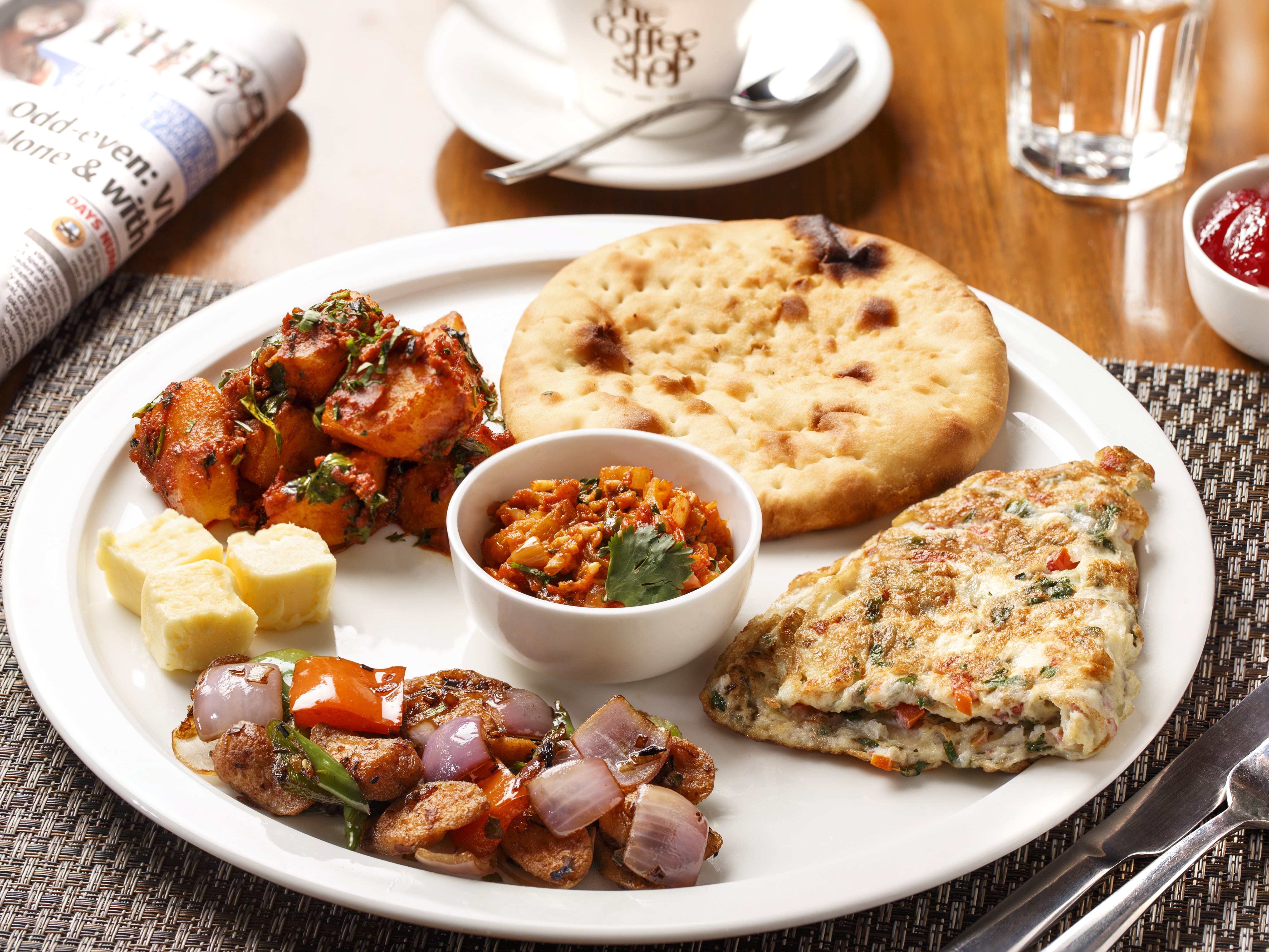 Image Source
What You'll Love At TCS?
The Himalayan platter and the whole spread. That's it! A platter of Tibetan bread, spiced potato, Gorkha pickle, sausages and masala omelette, served with coffee or tea. It sounds so filling.
Bottom Line
The bottom line is that you can take a feel of fresh mountain air even though you are in the city with this loophole! Isn't life all about finding such getaways anyway?!
Where | The Coffee Shop, Saket
Location | Click Here
Cost for Two | INR 1500
Cover Image | Source