Ever had the urge to sink your teeth into something this? Gourmet American Shack in Gurugram offers an unconventional way to switch up your burger game! Basically, the Shacks Premium Gold Burger costs INR 3,000 and here's why.
What to expect at Gourmet American Shack in Gurugram
So, the burger is high priced because its made using 100% New Zealand lamb. In fact, it may be the only one-of-its-kind burger with meat coming from abroad. And if you can squish this whole burger down to fit in your mouth and take a bite, we're impressed!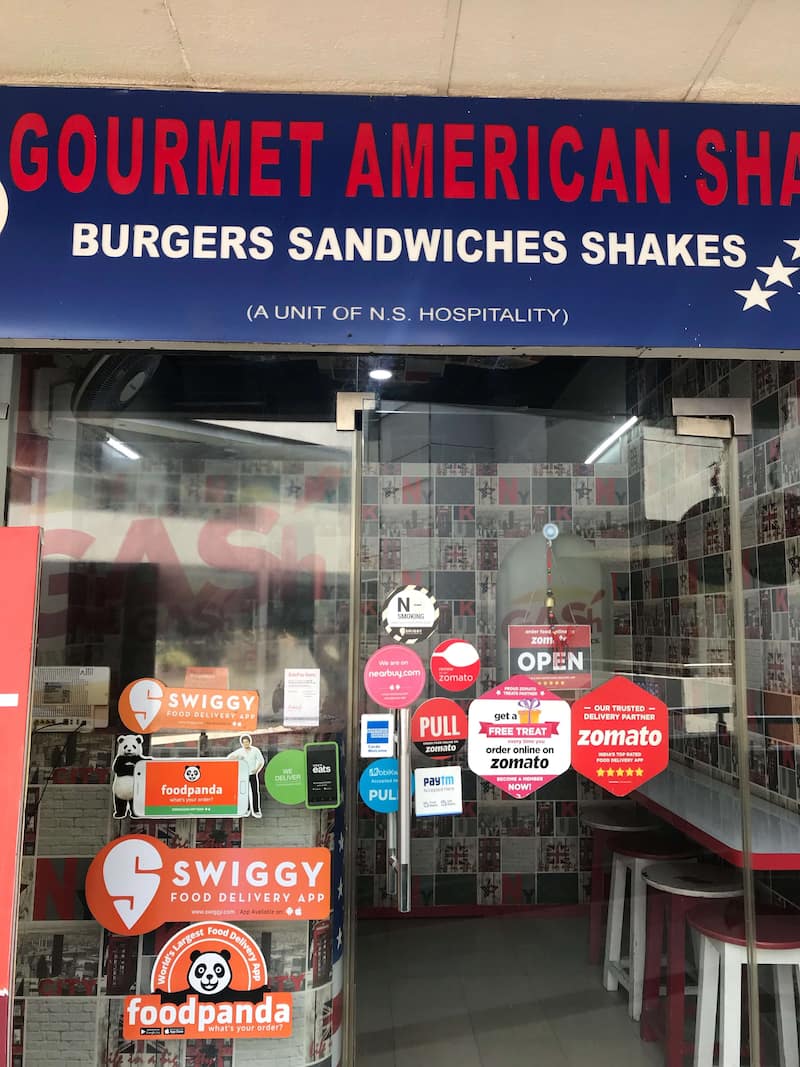 Photo Courtesy | Ruchi Mittal
Its towering size comes with a healthy dose of veggies and pickles. Which reminds us, it also has a baby brother – Shacks Premium Silver Burger worth INR 1,750. Together these two burgers make this joint, inarguably, the most value for drools burger place in Gurugram.
What we love about Gourmet American Shack in Gurugram
These guys crank out 19 types of burgers with a coleslaw side and few other snacks. But what makes these burgers worth all the effort of dropping by is the juiciness of the patty. Add to the bold flavours of the burgers are the cheese strips that just melt your senses.
In fact, while the entire burger is quite heavy, the buns are light and glazed with cheese. And we bet you will not be able to finish one on your own (or maybe you will, who knows)!!
Bottom Line
Once you've downed this burger, you will forever remember it as the best you've ever had!
Where | F 37 Block C Baani Square Sector 50
Google Maps | Click Here
Price For Two | INR 600
Facebook Page | https://www.facebook.com/gourmetamericanshack/