Know It All In 30 Seconds
What about a juicy kathi roll, filled with your favourite filling and sauces that at first bite, the mint sauce is coming out of your mouth! Yes, we're talking about those kathi rolls which you can die to have and such rolls are served by these 6 best eateries in Delhi!
1. Art Of Spices
Art of spices is the place where people literally know the art and how to play with spices just to give you the perfect taste! You can choose from a large variety of rolls they serve, both in veg and non-veg. We recommend you to try their chicken tikka roll, which is super crispy and juicy!
Where | Multiple Outlets
Price For Two | Rs. 250 (approx.)
2. 34 Chowringhee Lane
36 Chowringhee lane is another place that has almost 15 outlets spread across the city! Apart from the fame, they have earned, the over a variety of any fillings including the exotic jalapeno, cheese. mayo and a lot more to make the roll tastier and creamier!
Where | Multiple Outlets
Price For Two | Rs. 250 (approx.)
3. Kolkata Kathi Roll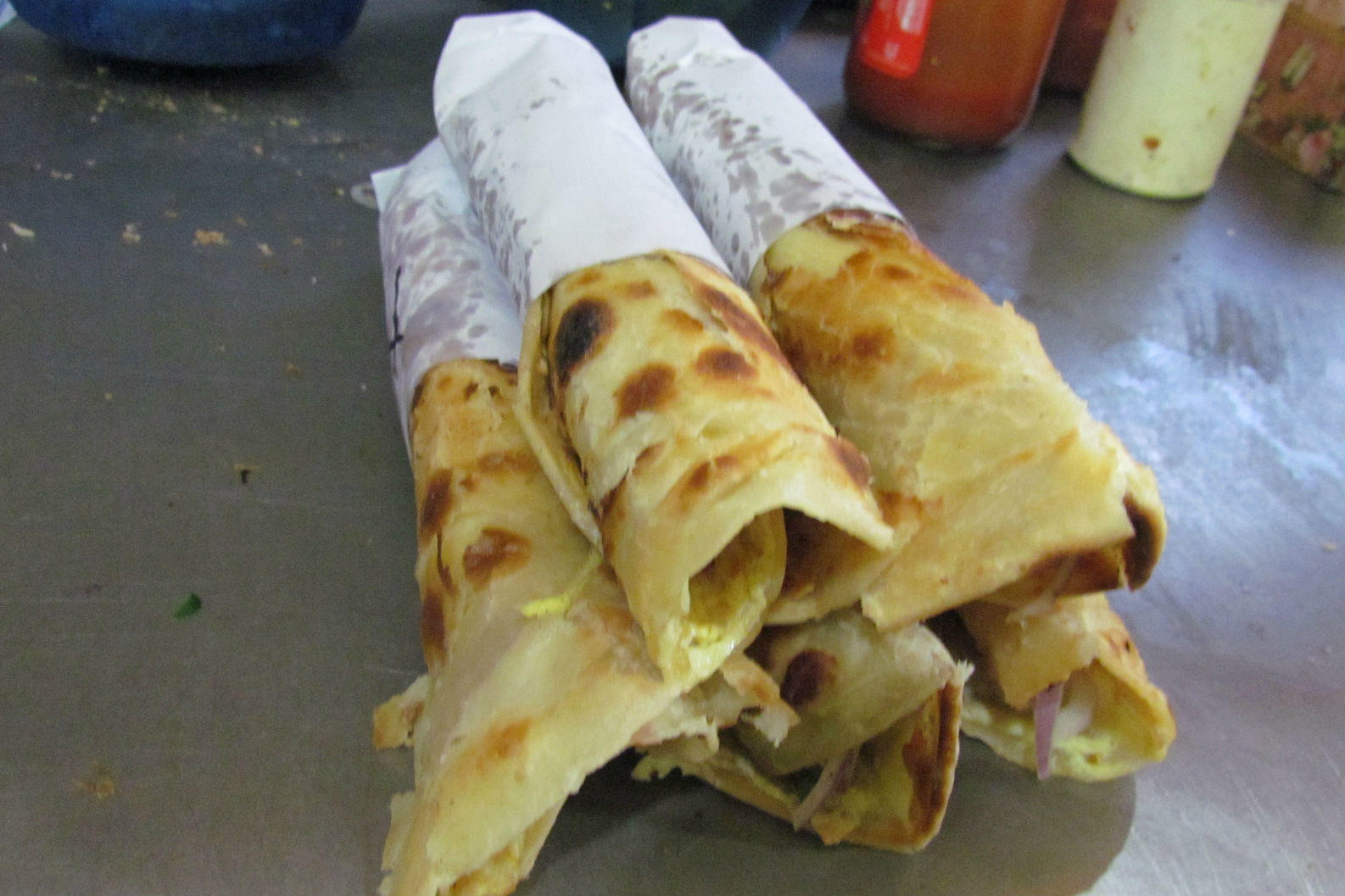 We all know that Kathi rolls are originated from Kolkata only. And this place does stand up on what it has been named before. At this place, you'll be seeing your proper desi roll with all the masala in making and your cravings won't get satisfied unless you'll have the first bite of it!
Where | Malviya Nagar
Price For Two | Rs. 200 (approx.)
4. Kathi Junction
One of the places where you'll be sorted with your options as to what to have. These guys also provide jumbo rolls that are so huge to full your entire mouth all at once, dirty yet interesting and drooling!!
Where | Multiple Outlets
Price For Two | Rs. 250 (approx.)
5. The Rolling Joint
You'll find some unique variety of rolls at this joint. You can choose from a variety of options such as Chawal Rolls, Tikki Rolls, Keema Rolls, Old School Rumali Rolls, Parantha Rolls, and a lot more! You can also order a cup of coffee to make a perfect meal!
Where | Connaught Place
Price For Two | Rs. 350 (approx.)
6. Roll Club
The best thing about the place, you can literally customize your roll in your own way! Yes, you want a single or double filling, your choice, egg or no egg, your choice, everything curated just for you!
Where | Multiple Outlets
Price For Two | Rs. 250 (approx.)
Bottom Line
Must visit these places for a perfect 'rolling' experience!
Cover Image Courtesy | Source