Where | G 22 A, Vijay Nagar
Price For Two | INR 450
Facebook Page | https://www.facebook.com/CakeBakeShake/
With our eyes wide open – gaping at this oreo brownie left us with some serious goosebumps! Imagine what it would be like to get a hint of crunchy Oreo biscuits with each bite. And an overload of chocolatey goodness thanks to that silky chocolate whipped into the brownie in its baking period. Yeah, thinking about, nah, writing about this alone left us begging the food gods for more!
You know the great part about this Oreo Brownie? It comes in two ways – you can either buy a single piece or if you're like us a full kilogram of it! Which basically means that you will drown in a pool of chocolate faster than you can say *woah*
Cake Bake Shake in North Campus is a brand new bakery with one simple agenda! Nobody leaves the bakery without a million dollar smile. And while this Oreo Brownie alone can make that possible – because no true Delhiite can ever say no to chocolate – these guys also prepare some other mind-boggling desserts! And have a surprisingly infectious ambience! *thank the teapot lights*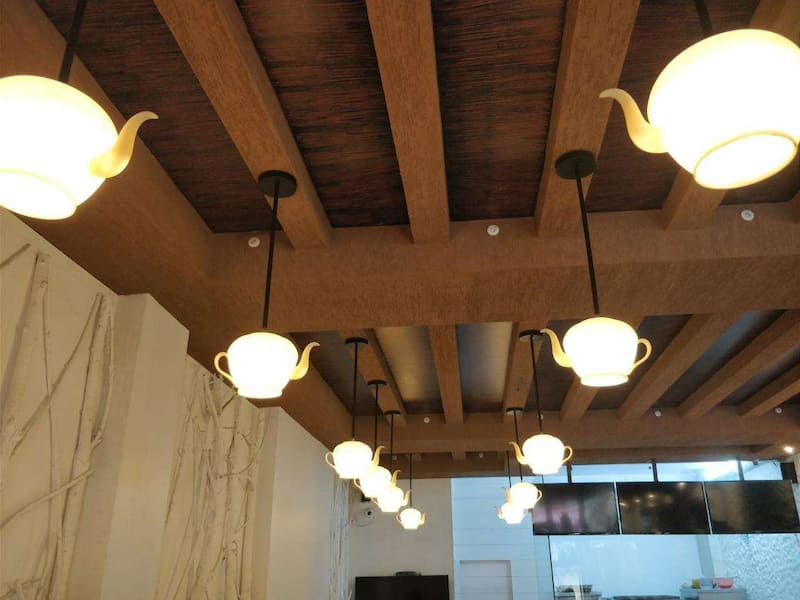 Photo Courtesy | Sunmeet Singh Sethi
Their menu has 5 pages full of exotic desserts, some so good you will not want to leave. Seriously, why else would their Chocolate Macarons, Fudge Brownies, Red Velvet Pastries, Blueberry Cheese Pie and Banana Walnut Muffin be such a huge success?
Food for thought!
Better yet, get going. RIGHT NOW!
Cover Image Courtesy | Source