Know It All In 30 Seconds
Udit Singhal, the 17-year-old Delhi boy from The British School, is stocking up empty glass bottles from multiple sources to convert them into sand using a technology invented in New Zealand. The smart teen twigged out that these discarded glass bottles end up in the landfills and do not decompose for years. This paves the way for serious environmental hazards.
The witty lad dug out in detail the alarming perils of glass bottles, hence proving how they aren't a worthy alternative to plastic bottles.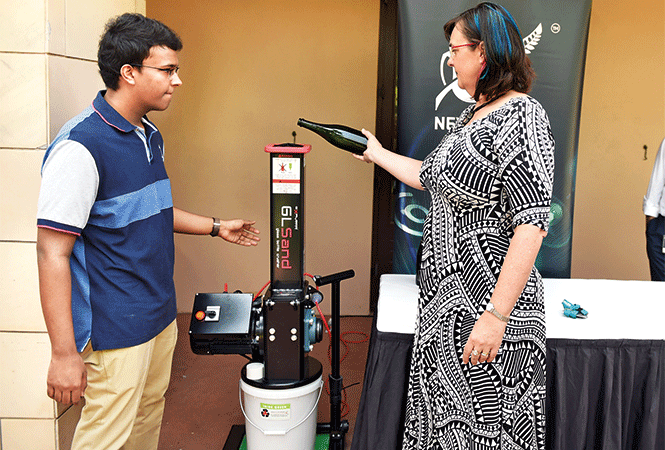 Impressed by Udit's innovative approach, New Zealand's High Commissioner Joanna Kempkers granted him the permit to bring the conversion machine from New Zealand to India. The sand derived from transforming the glass bottles contains 76 percent of silica and can be put to use for construction purposes.
With the World Environment Day around, this Delhi boy is all geared up to bring about a big change!
Cover Image Courtesy | Source