Know It All In 30 Seconds
Winter is all about eating hot and warm food, but when it comes to something spicy, just like starters, then nothing can go best than tandoori items and tikkas. And that's why we suggest you these 5 places where you can get some juicy fish tikkas to go with your booze.
1. Rajinder Da Dhaba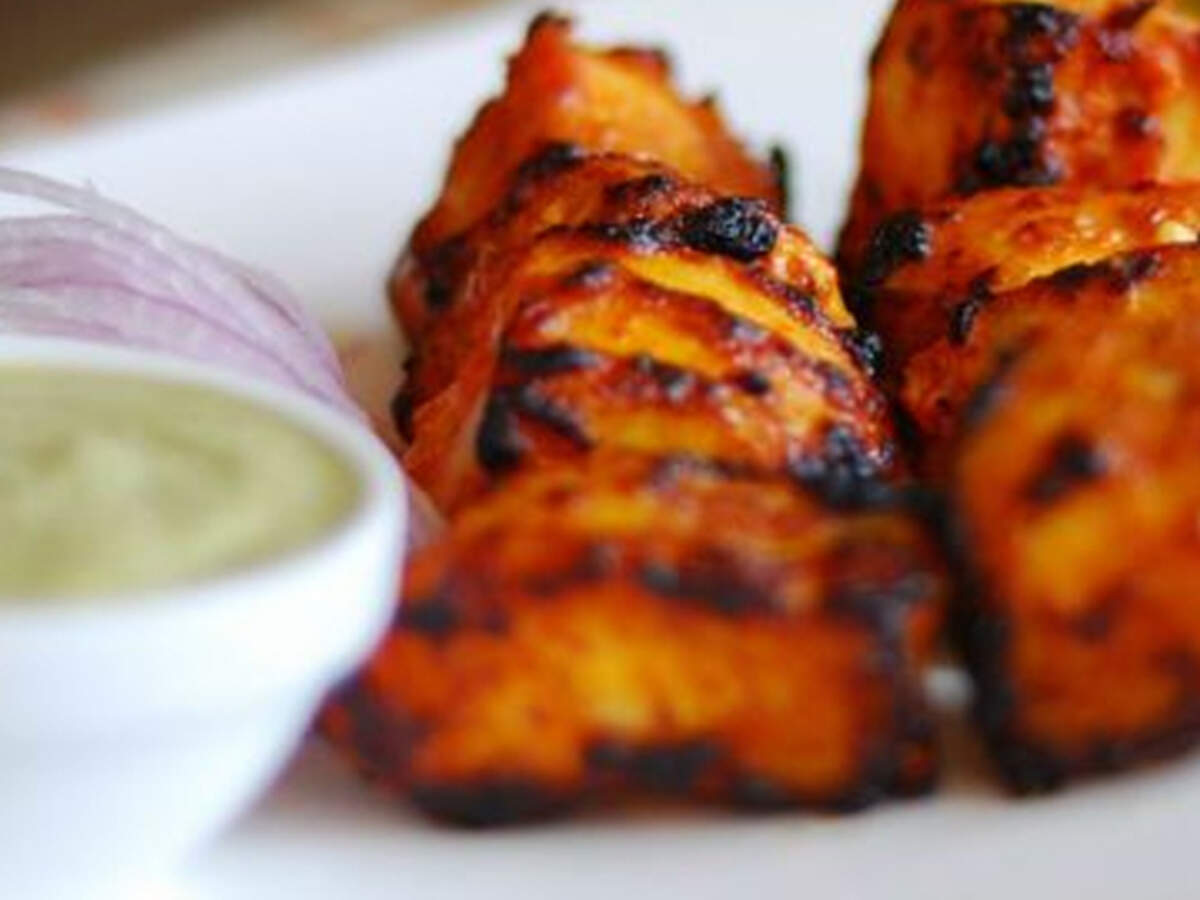 In the very first place comes the most prominent Rajinder Da Dhaba where most of the Delhiites go to have Noth Indian dinner, lunch, or even just to have some snacks with friends. Visit this place for some awesome Fish Tikkas to hop on!
Where | Safdarjung Enclave
Price For Two | Rs. 800 (approx.)
2. Ganesh Restaurant
Ganesh Restaurant is another place where you can go to have North Indian and Mughlai cuisines. The place is famous for its value for money food and one of the most popular dishes is their Boneless fish tikka, which is a must-try.
Where | Karol Bagh
Price For Two | Rs. 800 (approx.)
3. Paramjeet Machi Wala
For the peeps wandering in Rajouri Garden for the awesome taste of fish tikka, here is this place for you. Along with other scrumptious snacks like chicken tikka, and tandoori items, their fish tikka is one such dish you must try.
Where | Rajouri Garden
Price For Two | Rs. 500 (approx.)
4. Chic Fish
If you can't wait to dig into fish tikkas, then head over to this place in south Delhi to get served. Their courteous staff and fast and quick service won't make you wait for long. The quality of the food you'll get here is pleasurable to eat.
Where | Malviya Nagar
Price For Two | Rs. 550 (approx.)
5. Singh Sahib
Singh Sahib in Dwarka is not the kind of place that you can skip while talking about fish tikkas. This restaurant serves some beautiful North Indian and Mughlai cuisine and if you want to start with some snacks, their fish tikka is a must-try.
Where | Sector 5, Dwarka
Price For Two | Rs. 500 (approx.)
Bottom Line
Dig into those tender fish tikkas to start off with the evening!
Cover Image Courtesy | Source