Know It All In 30 Seconds
Month-ends mean low cash. But, what are your plans for the upcoming days? Don't worry. We've got your plans sorted. Even if you're running low on budget, you can do these 5 things and still give yourself a happy day!
1. Visit Budget-Friendly Cafes In Hudson Lane
Since they are around Delhi University, these cafes know how to deliver the maximum services on a minimum budget. There are some very cool theme-based cafes you might want to try.
Where | North Campus, Delhi University
Price | Around ₹500 for Two
2. Visit Ghalib's Haveli
The old heart holds the true essence of the century-old capital city. Here, the legendary poet Mirza Ghalib got inspired and wrote most of his works. Now converted into a museum, you can go and appreciate his life and times.
Where | Ballimaran Road, Haveli Haider Kuli, Old Delhi
Price | Free
3. Eat Langar At Bangla Saheb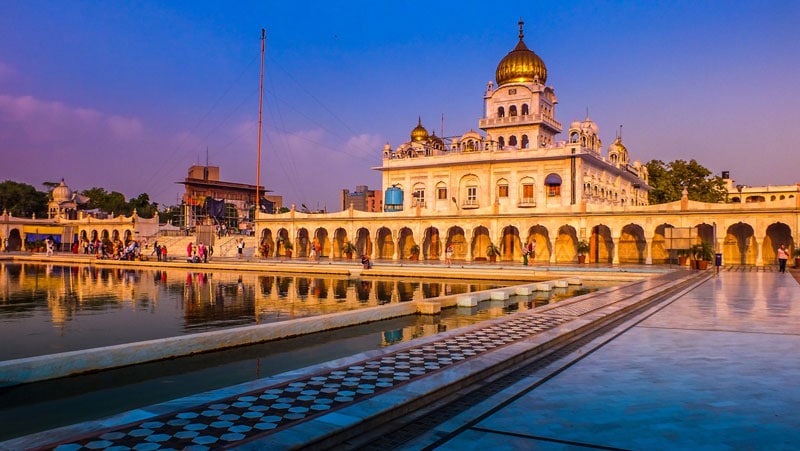 Known for their mouth-watering food, this place holds a spiritual and religious sentiment for all caste and religion. Langar or community-kitchen where a free meal is served to all the visitors. If possible, try visiting the temple at night.
Where | Hanuman Road Area, CP
Price | Free
4. Visit Railway Museum
As kids, we Delhiites have visited the Railway Museum at least once. Go down the memory lane, catch the toy train and become that 10-year-old self, again.
Where | Chanakyapuri
Price | ₹50 on weekdays, ₹100 on the weekends
5. Visit The Shopping Heaven- Sarojini!
Are you finding your wardrobe boring? Sarojini is the shopping heaven for all the trendy stuff in town, without burning a hole.
Where | Sarojini Nagar
Price | Completely depends on your budget
Cover Image Courtesy | Source