Whether you're new in Delhi or an old patron of the city – everyone has days when they're broke and cashless af! Yet, the city that we've come to love has so many things you can do and enjoy.
I. Qawwali At Nizamuddin Dargah
Where | Boali Gate Rd, Opp The Lodhi
The Hazrat Nizamuddin Dargah in Delhi is the centre of the world when it comes to sufi lovers! On Thursdays the good people here at the Dargah host Qawaali Nights that are renowned around the world. The atmosphere at the dargah is electric every SINGLE time!
II. Ghost Spotting In Sanjay Van
Where | Near Vasant Kunj & Mehrauli
Delhi is probably one of those few city's in India that is lesser known for all its ghost stories. Yet, many people claimed to have seen or heard eery noises in the dead silence of the night here in Sanjay Van. And if you're someone who can dare the dark – this place is for you!
III. Experience Mini Kolkata At CR Park Market
Where | Chittaranjan Park, South Delhi
From hosting some of the biggest Durga Pujo pandals to being home to a mini Kolkata Market, CR Park has everything if you'd need to explore the Bong in you! In fact, a majority of the shops here are also owned by Bengalis who've been sitting there for generations now.
IV. Explore Foodie In You At The Bangla Sahib Gurudwara Langar
Photo Courtesy | ShaluK
Where | Ashoka Road, Connaught Place, Next to Grand Post Office
You can call Bangla Sahib Gurudwara the Golden Temple of Delhi. The place is flocked by patrons and those in need for some peace every day in the thousands. And every now and then, you can find a langar being hosted inside the Gurudwara with humble yet delicious food!
V. Get Fit And Lead A Healthy Lifestyle With Raahgiri
Where | Connaught Place
What started as an initiative to make Gurgaon more accessible and healthy, Raahgiri has grown into a green movement. The event has cycling, running, Zumba, roller skating, yoga, volleyball and badminton—all this in the middle of Connaught Place for free! How cool is that?
VI. Delhi Drum Circle
Where | Location posted on Facebook a day before the meet
Hosted every Sunday, a group of percussionists jam and amaze the crowds surrounding them! Imagine sitting around a group of musicians and falling into infinity as they play some amazing songs. The meeting area and the time are always decided by the group a few days in advance!
VII. Watch Aeroplanes Fly By At Jumbo Point In Dwarka
Where | Near Dwarka sector 8 metro station
Ever imagined what it would be like to sit directly under an aeroplane flying across the sky? This one particular crossing in Dwarka called the Jumbo Point sits adjacent to the Delhi airport wall and gives a glorious view of the aeroplanes flying into the horizon!
VIII. Explore Delhi On Bicycle
Fitness freaks know how important cycling is to their daily routine. In fact, if you cycle at any of the 7 cycling hotspots in Delhi, you're good for the day! Step out early in the morning towards India Gate, Rashtrapati Bhawan & Rajpath, and we're sure you'll see the streets teeming with cyclists.
IX. Take In A Dose Of History At Ghalib's Haveli In Ballimaran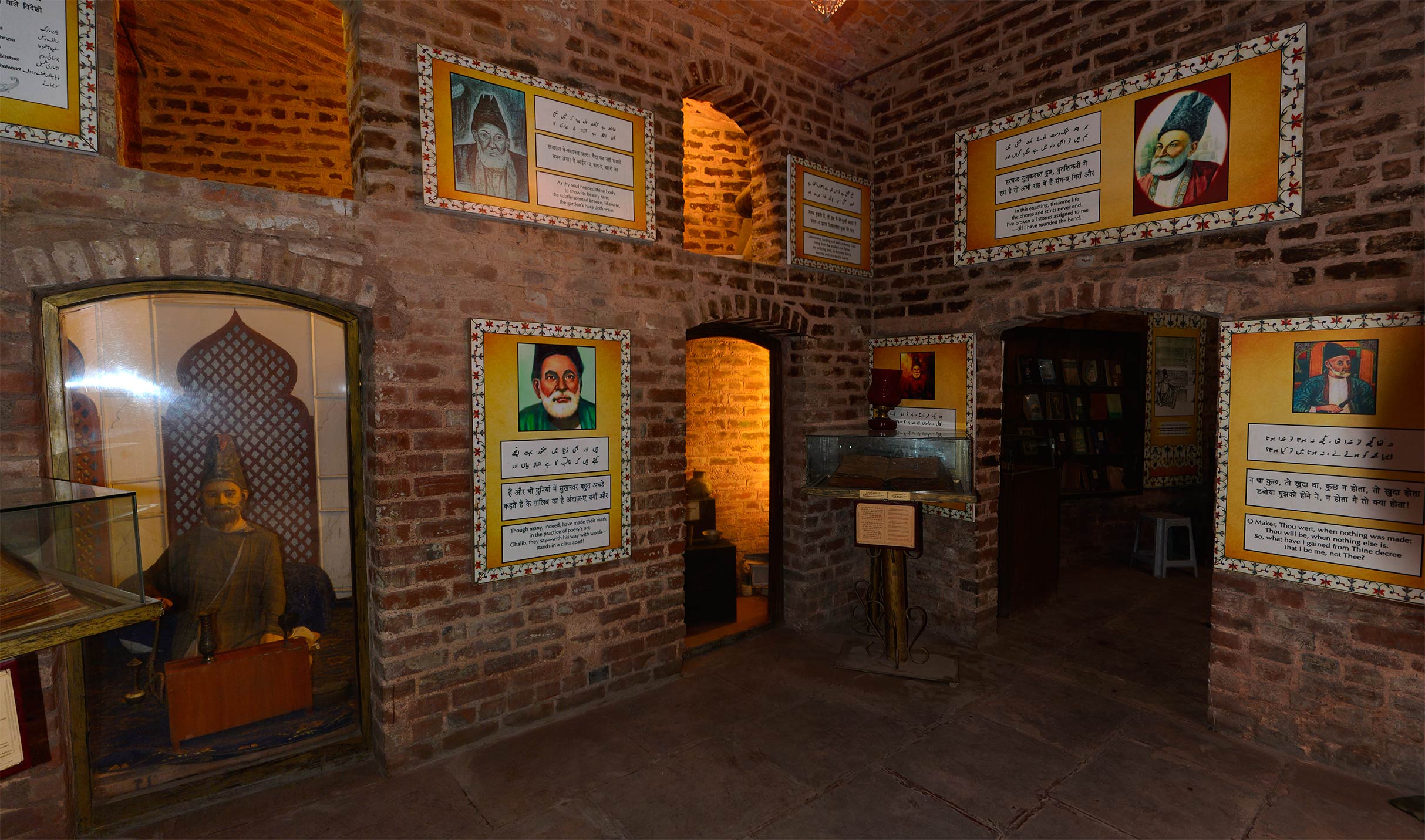 Where | Qasim Jan street, Baradari, Shahjahanabad, Ballimaran
The Ghalib Haveli is where the famous poet resided and wrote most of his works. Although the place has been turned into a museum – the place still offers a taste of the era long forgotten.
X. Check Out The Various Graffiti Art Reimagining The Dull Walls Of Delhi
Photo Courtesy | DilliKiDiva
Where | Khanna Market, Meherchand Market
Is your Instagram getting short of cool and creative posts? We'gotcha honey! Delhi has been blessed to be paraded over with artists worldwide who have transformed the city's doleful walls into uber-cool artwork!
Still feeling broke and cashless with nowhere to go? We're telling you these 10 things will cost you no money at all and are actually few things everyone can do to make life a tad bit happier!
Cover Image Courtesy | Source