We've already rounded up a tempting list of breakfast spots in Delhi. So, we thought of rounding up 10 breakfast spots in Gurugram! However, while breakfast, to us, is the most sacred thing because we can eat in bed; these places make it worth driving down. 😉
10 Breakfast Spots In Gurugram
1. Roots – Cafe In The Park
Where | Rajiv Gandhi Renewable Energy Park, Leisure Valley, Sector 29
Price For Two | INR 750
Timings | 8 AM onward
Roots has kept its breakfast menu simple, delicious and gob smacking good. Go here if you wanna have a no-fuss, no-muss standard breakfast. They offer Moong Dal Chilla, Railway Masala Omlette Sandwich, Bun Tikki, Bombay Egg Bhurji & Grilled Sandwich. In fact, here you can even sit out and enjoy a hearty breakfast as the sun rises!
2. Di Ghent Cafe
Where | 207, Level 2, Cross Point Mall, DLF Phase 4
Price For Two | INR 1,700
Timings | 9 AM onward
So, the great thing about Di Ghent is that you can order from their bakery & the eatery. Either way, the place and its food is so delicious that it has got Gurugrammers flocking to it since it launched. Their breakfast bowls like Bocht are to die-for & French toasts remain crispy and cheesy.Exactly how you like your brekky service, innit?
3. SodaBottleOpenerWala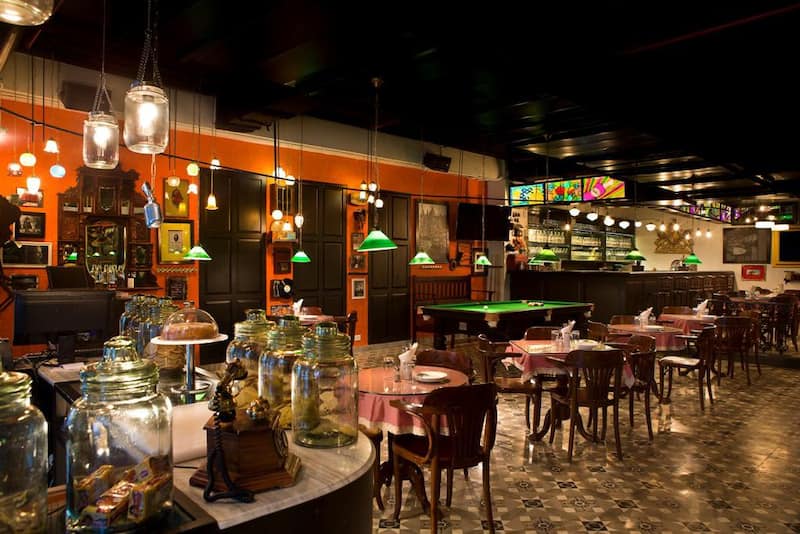 Where | 3, Ground Floor, Cyber Hub, DLF Cyber City
Price For Two | INR 1,300
Timings | 8:30 AM
Mostyl famous for its Parsi delicacies, SodaBottleOpenerWala or SBOW is famous for its cracking breakfast menu. Gordon Ramsey in Masterchef Australia'18 said that simple is more and frankly, SBOW epitomises it perfectly. Their Bun Omlette, Bohri Kheema Pav, Mushroom on Khari are classically delicious and pack a heavy punch of delicious flavours.
4. Carnatic Cafe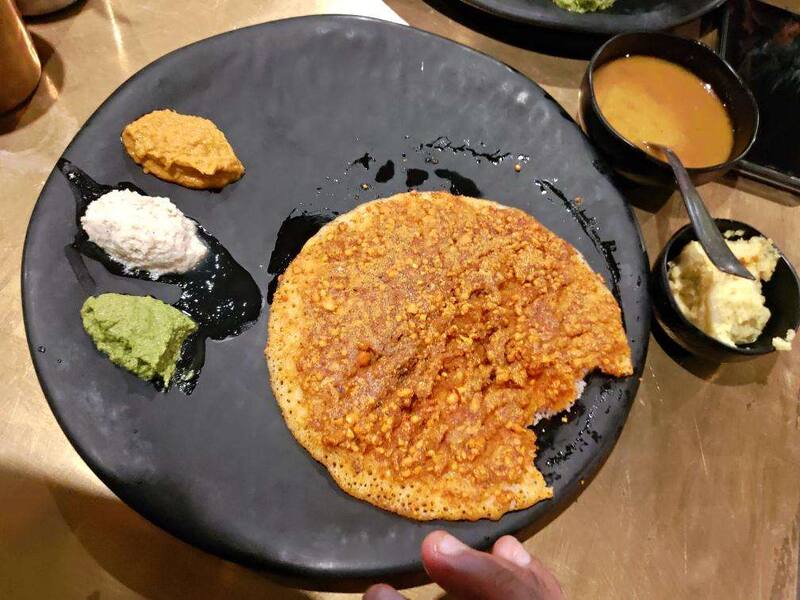 Photo Courtesy | Prashant Chauhan
Where | 32nd Milestone, NH 8, Sector 15
Price For Two | INR 500
Timings | 9 AM onward
For us, having a warm and crispy plate of Dosa in the morning can easily make our day. In fact, Carnatic Cafe, somehow in the age of abject modernisation, has kept to its roots with simple ambience. Their meals scream a humble approach to making meals fun and fuzzy, again. You should definitely try their Plain and Onion Uthapam or Mysore Masala Thindi or Butter Plain Dosa.
5. IHOP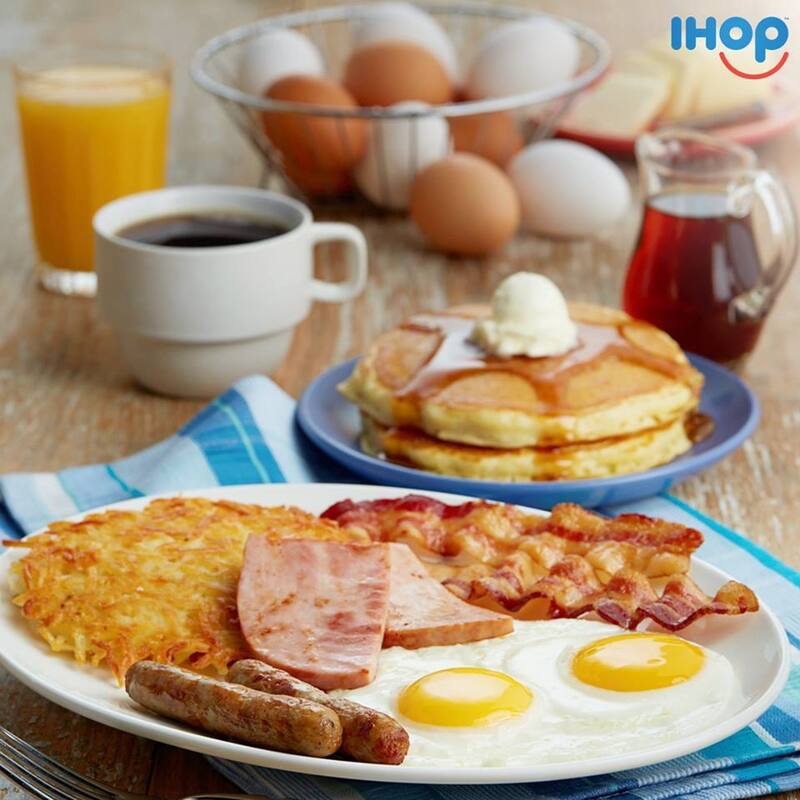 Where | Ground Floor, Cyber Hub, DLF Cyber City
Price For Two | INR 1,100
Timings | 8 AM onward
For someone who loves the traditional and staple American breakfast, this is the go-to place. IHOP serves an amazing number of pancakes that just light up your eyes as the plate arrives. The flavours are bold and the sauces as sides will ensure you come back for more! Try their Banana Nutella and don't forget to look over their new burger menu. 😉
6. The Bikers Cafe
Where | PSP 12, Ground Floor, Emaar MGF Palm Spring Plaza, Golf Course Road
Price For Two | INR 1,400
Timings | 8:15 AM onward
So, the great thing about The Bikers Cafe is that they offer combo meals for breakfast. Which might seem simple at first but they're definitely yum! You can go for their Spanish Heaven Combo that has an omlette, sausages, grilled pesto and a lot of cheese.
PS. don't forget to try their Portuguese Scramble Combo, Norwegian Smoked Salmon Combo etc.
7. Theobroma
Where | G-84, Ground Floor, Galleria Market, DLF Phase 4
Price For Two | INR 600
Timings | 8 AM onward
While Theobroma is on the more expensive side of the spectrum, it still offers and instills a sense of great brekky surprises. Their meals are creamy, warm and truly spectacular. You should definitey go for their Full English Breakfast, SPA Omlette & Pancakes with Maple syrup.
8. PappaRoti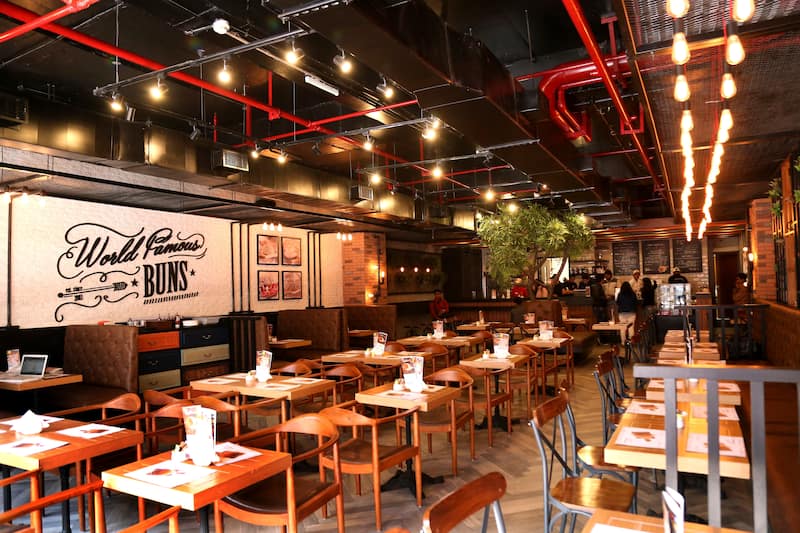 Where | 15, Ground Floor, Cyber Hub, DLF Cyber City
Price For Two | INR 800
Timings | 10 AM onward
Now, for some of us 10 AM may be a little too late, but on a weekend? Glad you agree! Papparoti has a unique menu and it's truly the papa of all breads! You can give their signature buns a try along with the fries and onion rings – basically, a glutton's dream. 😉
9. Crepe-Fe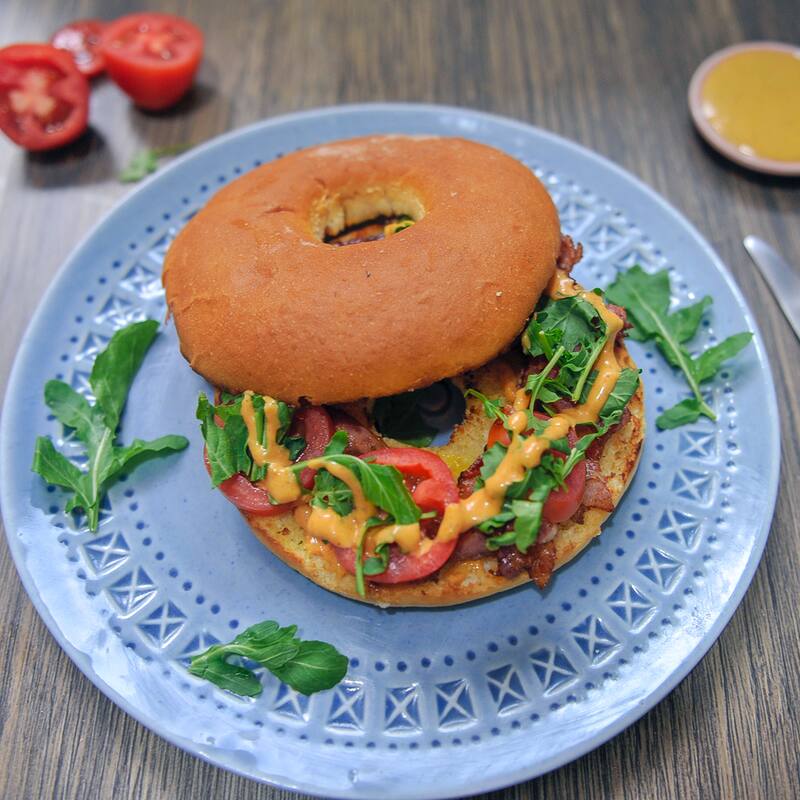 Where | 357/28, Basement, Sector 28, Golf Course Road
Price For Two | INR 500
Timings | 9 AM onward
Crepe-Fe is one of those places that is truly a glutton's dream come true. These guys will literally tickle your sweet tooth until it falls off! 😛
When here, you need to give their Nutella Woof Waffle, Paneer Tikka Masala Crepe & Bira Roasted Bro a try!
10. Hamoni: Cafe By The Greens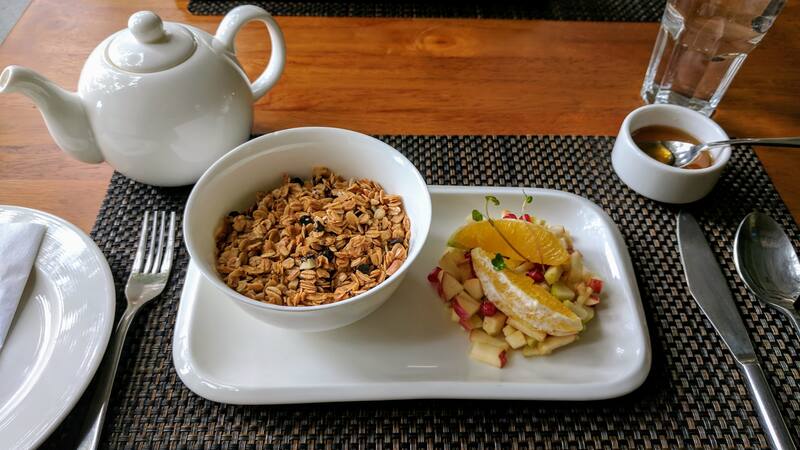 Where | CK Farm, Carterpuri Village, Sector 23A, Near Sector 23
Price For Two | INR 1,200
Timings | 9 AM ownard
Have you ever been to a cafe that overlooks a beautufully infectious golf course? Well, that's what awaits you here at Hamoni. These guys offer a lip smacking array of brekky options. In fact, our favourites include Akoori (Parsi scrambled egg), Kheema per edu (fried eggs and spicy mutton mince) & Kanda batata Poha.
Excited to check out 10 breakfast spots in Gurugram in the weekend? Don't forget to give these peeps a call to reserve your seats!