5 Restaurants At Epicuria That Have Changed The Way We See Nehru Place!
You can call it a metro mall, maybe even a marketplace of delicious food! Point being, you cannot ignore Epicuria in Nehru Place. And you most definitely cannot miss certain restaurants & bars it has to offer.
There are few food options that have changed the way we look at Nehru Place. Beyond its small alleys, tall buildings and the shopping arcade. And listed down our favourites – the ones we know will never disappoint you.
I. The Flying Saucer Cafe
Price For Two | INR 1,600
With an open balcony and an equally infectious interior, The Flying Saucer Cafe never fails to surprise us. Sitting inside with a chilled beer or relaxing outside under the stars – everything this place offers magically creates the perfect evening. They serve succulent steaks, have swift service and a stocked arsenal of drinks.
II. Lord of The Drinks Forum
Price For Two | INR 2,500
There's a long line of chairs and tables, an entire row of beautiful hanging lights. And if you still feel the need get high – order a drink, hog on some delicious food. And just keep ordering more till you grow fat! Because Lord of The Drinks Forum is one place you cannot miss even if you wanted to. The energy is superb and the food is beyond delicious!
III. Dhaba – Estd 1986
Photo Courtesy | Pawan Kumar
Price For Two | INR 2,000
Rustic feels and an even better menu of street food, Dhaba by Claridges is an absolute bomb! The chef here travelled to the corners of the Indian subcontinent and brought all that he learnt – every single recipe back home. And presently, it can easily rival any other restaurant that mostly serves street food!
IV. The Chatter House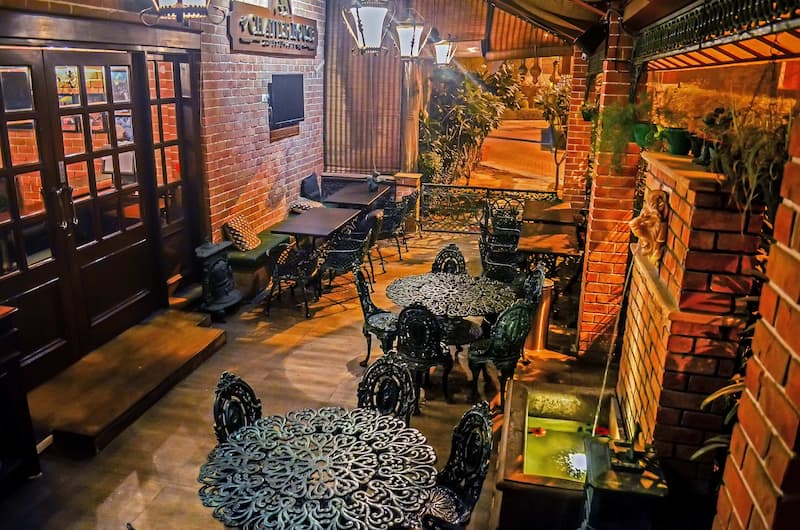 Price For Two | INR 1,600
Dim lights, food ball table, a backyard that has a wood-fired oven, The Chatter House is something special. It may be small, but it packs some big guns when it comes to entertaining you! In fact, they even have an extensive list of beer and their wood-fired pizzas literally sing WOWWWW in your mouth.
V. Big Wong XL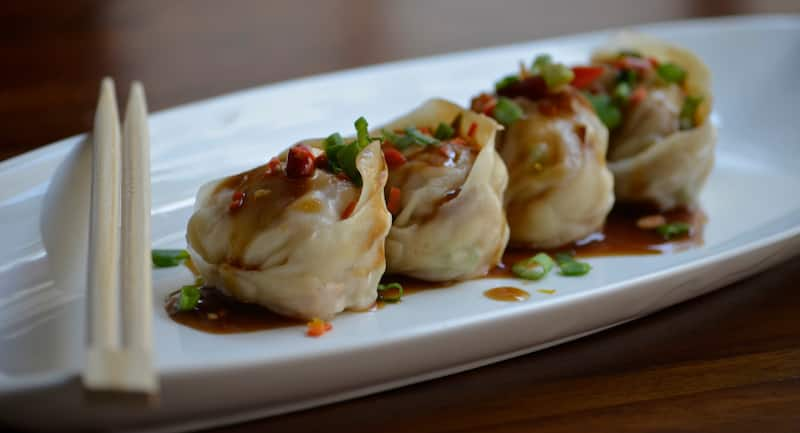 Price For Two | INR 1,500
One of the best places in Epicuria for dim sums and sushi, Big Wong XL has rustic feels! While it's silently charming, it also has the capability of making some loud noise with its delicious food. And if at all you feel the need to upgrade from your local momo wala, we solemnly ask you to go here!
By the way, these are just a few restaurants at Epicuria that have changed the outlook of Nehru Place. We'll also be telling you about the small places outside that have totally got us high on their food, soon!!