15 Types Of Chur Chur Naan, Mango Lassi And Chicken Keema Pizza Anyone?
Where | 6-7, Moolchand Metro Station, Near Defense Colony
Price For Two | INR 350
It's not easy for anyone to say no to food, you cannot, at any rate, ignore it! Especially when it looks, tastes and smells as delicious as this –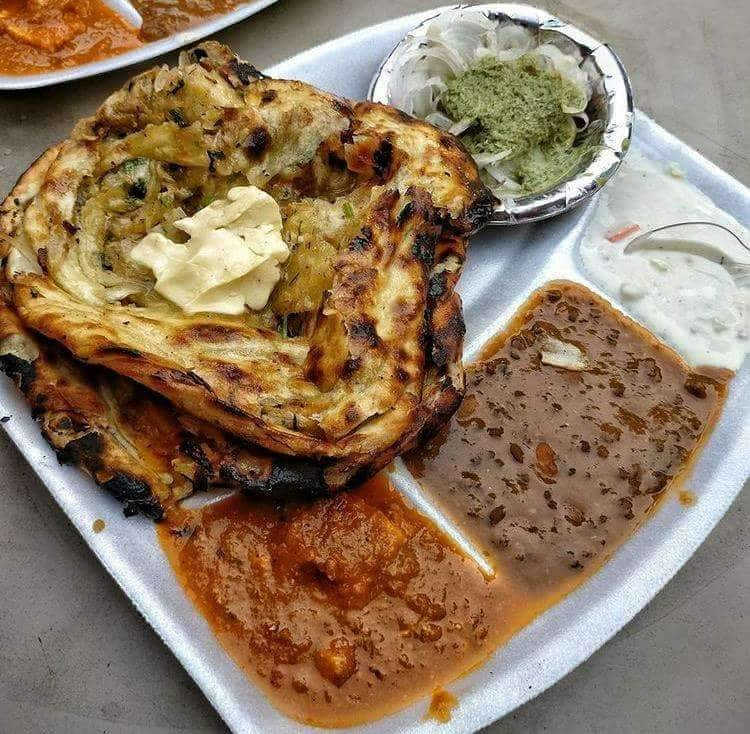 Photo Courtesy | Navisha Baid
Sanjay Chur Chur Naan in Lajpat Nagar is an absolute bomb of a place! The restaurant covers a fair amount of space and is always brimming with people. And every single one of them comes here for the chur chur naan. And trust us when we tell you that a piping hot plate of the chur chur naan can easily be the best thing you've ever put in your mouth!
What to try? Aloo Pyaaz Chur Chur Naan, Amul Cheese Pyaaz Chur Chur Naan and Plain Paneer Chur Chur Naan.
Ps. if you love non-vegetarian chur chur naans, do give their Chicken Keema Chur Chur Naan a try. And take a long and cold sip of their Chocolate and Mango Lassi!
Cover Image Courtesy | Shipra Rai